I Am Only a Postage Stamp
Most people take postage stamps for granted.  They think they're useful for getting letters and bills where they need to go.  As collectors, we know those little pieces of paper mean so much more.  They reflect the history of issuing country and allow us to travel back in time to experience life more than a century ago.  The following poem by Ernest W. Brady sums up how a lot of us feel about the humble little postage stamp.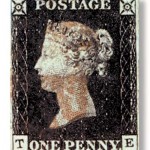 I Am Only a Postage Stamp
"I am the world's greatest traveler. I have been transported by camel, dog sled, pony express, bicycle, train, steamship, automobile, airplane, airship and rocket. On my face are the portraits of kings, presidents, queens, princes, princesses, shahs, sultans, tribal chiefs, adventurers, explorers, patriots, martyrs, inventors, pioneers, artists, musicians, architects, poets, aviators, dramatists, novelists, painters, athletes, cardinals, saints and sinners.
"I picture maps of the world and parts of the world.  I reveal views of strange foreign beaches, rivers, lakes, sounds, waterfalls, geysers, mountains, monuments, castles, temples and ruins of temples, missions, bridges, harbors, docks, locks, waterfronts, locomotives, balloons, rockets, zeppelins, windjammers, and trans-Atlantic liners, native canoes and modern giant seaplanes.  I depict all manner of sports, industries, handicrafts, customs, sacred rites, ceremonies and parades, also nearly every variety of bird, animal, fish, flower, fruit and vegetable.  I delineate the vanished forms of the phoenix, the griffin, the dragon, the centaur and unicorn.
"The heroes and heroines of mythology pose within my borders and I frame the horrors of war, the blessings of peace, the plight of indigence, the blight of famine, the hardships of emigration and the beauty of male and female nudity.  I illustrate the adventures of Don Quixote, the fairytales of childhood, the legends, the symbols of art, commerce, peace, agriculture, industry and the coats of arms and flags of all nations.
"I commemorate the wars, expeditions, inventions, voyages and discoveries, creations and constructions that make social life safe, livable and happy.  I am the world's greatest picture chronicle.  Millions collect me.  Thousands have escaped boredom through my variety, hundreds have been saved from insanity through my fascination, yet – I am only a postage stamp."