Learn Why You Should Collect First Day Covers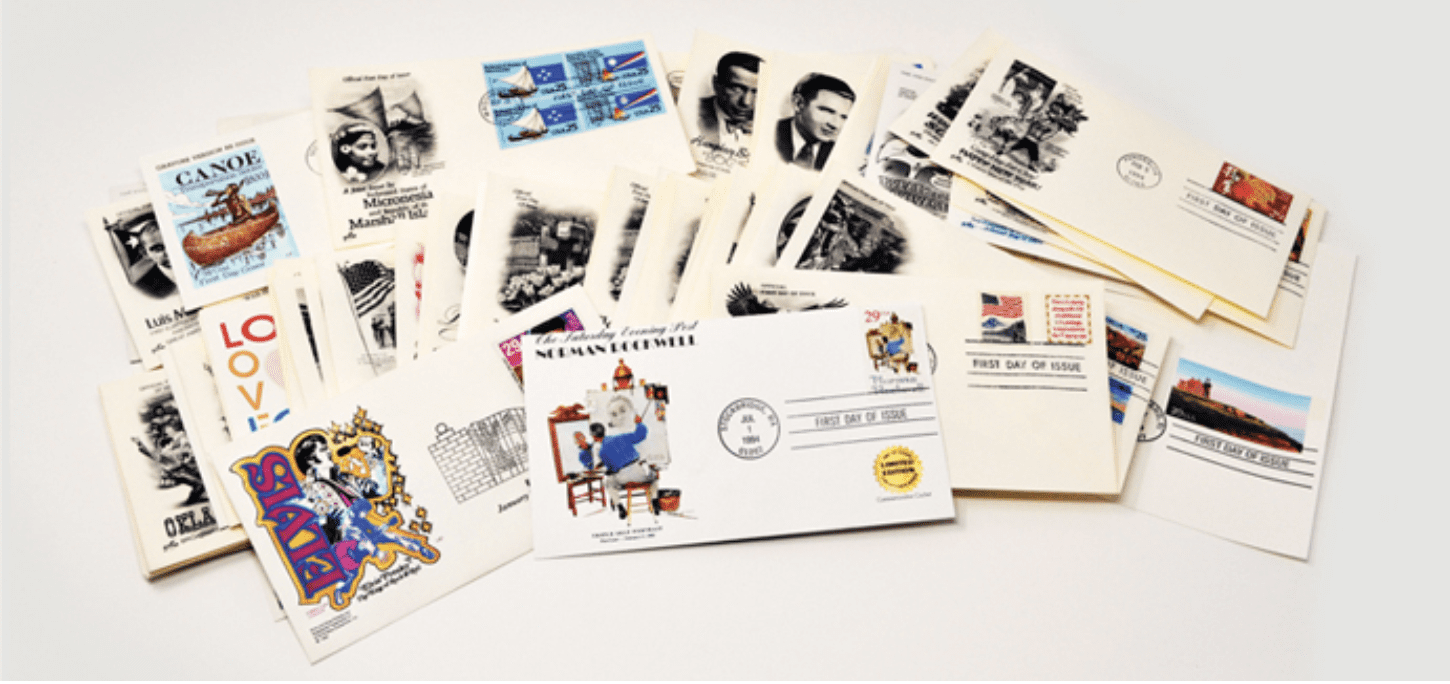 A First Day Cover is a very special collectible, created when a postage stamp is first issued.
First, a newly issued stamp is affixed to an envelope or "cover." This envelope often features a special design, or "cachet," related to the topic of the stamp. Older First Day Covers often have no cachet.
Now here's the key part: the cover must receive an Official First Day of Issue Cancellation and Postmark from a specially designated post office. (Sometimes several post offices share this honor.) So each First Day Cover features a design, stamp, and date that can never be duplicated in the same way.
Professionally designed First Day Covers can be purchased from stamp dealers. Some collectors design their own. Mystic produces First Day Covers printed on the reverse side with the stamp's history. Cover collecting is another great way to enjoy stamp collecting.