"Casey at the Bat" 
On June 3, 1888, the now-famous poem "Casey at the Bat" was first published in the San Francisco Daily Examiner.
Ernest Lawrence Thayer wrote "Casey at the Bat." Born in Lawrence, Massachusetts in 1863, Thayer earned a degree in philosophy from Harvard University before accepting a job offer from his friend, William Randolph Hearst, to work as the humor columnist for the Daily Examiner in 1886.
Over the next two years Thayer wrote for a variety of the paper's sections, including advertisements and editorials. But it would be his last piece for the paper that would make him famous. He published "Casey at the Bat" on June 3, 1888, under the pseudonym "Phin" as he had all his other works for the paper.
The poem went relatively unnoticed for a couple months until actor De Wolf Hopper staged the first public performance that August. It soon became the most famous baseball poem ever and Hopper would go on to recite the poem 10,000 (some sources say up to 40,000) times during his lifetime.
Over the years, there's been lots of speculation over who and where may have served as inspiration for the poem. Two towns have claimed to be the models for Mudville – Stockton, California, and Holliston, Massachusetts.
And while Thayer insisted Casey wasn't based on a single player, many believe he was at least in part inspired by Mike "King" Kelly. Thayer had worked as a baseball reporter for Kelly's team's exhibition games between the 1887 to 1888 off-season. Some of his language referring to Kelly's at-bats was even similar to how he wrote about Casey.
"Casey at the Bat" was eventually made into a silent film in 1927 and a Disney animated short in 1946.
Click here to read the full text of the poem.
Click here to see what else happened on This Day in History.
Do you like this shorter format?  Let us know in the comments below.
Other related stamps: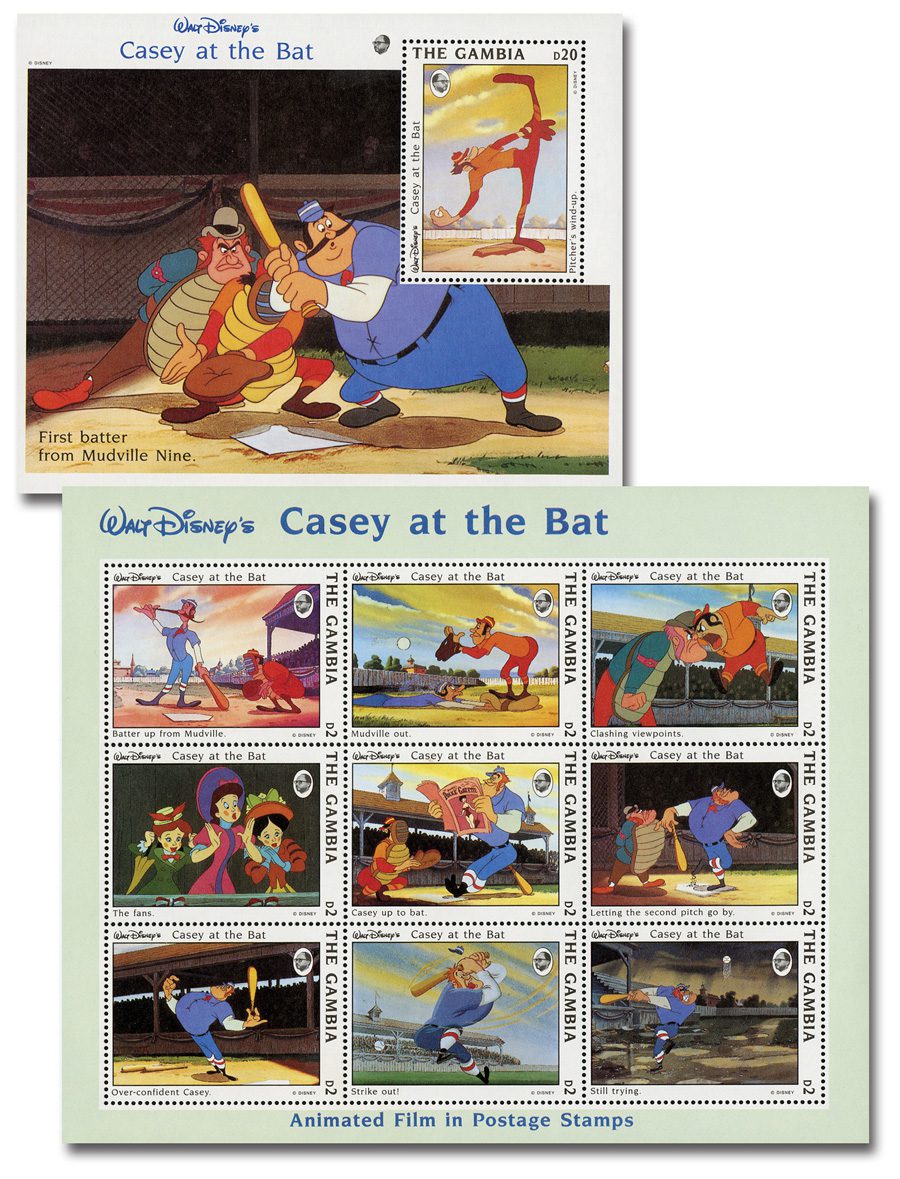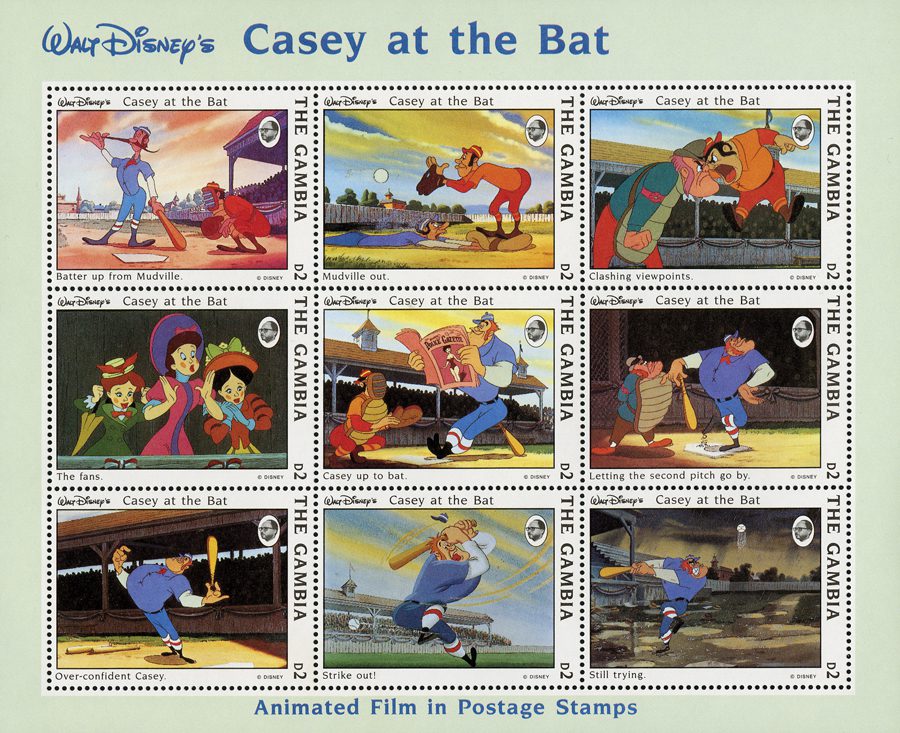 Did you like this article? Click here to rate: