Mystic's Stamp ID Service
Identify Any Stamp in Your Collection – Only $5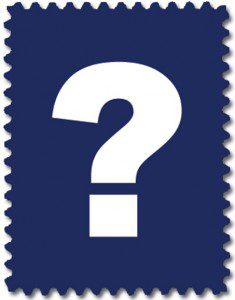 Have a stamp or cover in your collection you've always wondered about?  Let the experts at Mystic take a look!  Our new Stamp ID service offers fast identification of your stamps and covers for only $5 per item.  It's easy – just fill out a simple online form and submit a digital photograph or scan of your stamp.  We'll contact you in about 3-5 business days with our findings.  Identify those mystery stamps in your collection – it's fun and affordable with Mystic's Stamp ID service!
In most cases we will provide the country or issuing entity, Scott Catalogue number, and current Scott Catalogue value of the item pictured.  A lot can be learned from a high-resolution image, but findings are not guaranteed to be accurate.  Mystic's Stamp ID service offers information about a stamp – it does not provide a certificate of authenticity or appraisal.
Images of U.S. and foreign stamps, blocks, covers, sheets, and sets may be submitted for identification.  One item per submission.  (Seten or attached stamps are considered one item, but must be submitted in a single image.)  Stamp ID requests must be submitted online – do not send stamp or covers by mail for identification.
Here's how it works:
Scan or photograph the front and back of your stamp.

Place the stamp on a dark or black background

and create an image of the front and back of your stamp using a digital camera, smartphone, or scanner.  Save the image to a folder on your computer that you'll remember.
Please make sure the stamp is level if using a camera or smartphone.  Taking an image of a stamp at an angle will distort the image and make it difficult to properly identify your stamp.
Proper identification depends on the quality of your image!  If using a digital camera or smartphone, take a close-up photo in a well-lit room.  If scanning a stamp or cover, a resolution of 200 dpi or higher is acceptable.
Make sure to remove the item from its protective cover.  Glassine covers and mounts may distort the image of your stamp and prevent proper identification.
Images must be in .gif or .jpg format with a file size between 200kb and 3mb.

Pay $5 and upload stamp images.

Click the "Buy Now" button below to pay $5 using PayPal or any major credit card.
A PayPal account is not required.  Simply choose"Pay with a credit or debit card" if you don't have an account.
After sending payment, click "Return to Mystic Stamp Co." and complete the Stamp ID request form.  Enter your contact information and any information you have about the stamp.  Click "Browse" to select the stamp image from your computer that was created in step 1.  Press the "Submit" button when finished.

Receive our findings in 3-5 business days.

You'll receive an email response from an expert at Mystic in about 3-5 business days with more information about your stamp or cover.
In most cases, we will provide the country or issuing entity, Scott Catalogue number, and current Scott Catalogue value.
---
Do You Have This Stamp?
US #300 is the most commonly submitted stamp through our Quick ID Service.
The Scott Catalogue value of this stamp in mint condition is $12.00 and in used condition is 20¢.
Click on the image to learn more about this stamp and its history.