Mystic Stamp Company's Story
After almost 100 years, taking care of collectors and spreading the joy of collecting is still what we're all about…
Mystic Stamp Company is America's Leading Stamp Dealer, with headquarters in the small town of Camden, New York.  Every day, our staff of 150 colleagues fulfills the stamp needs of thousands of collector-friends.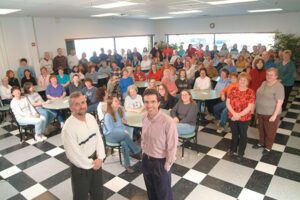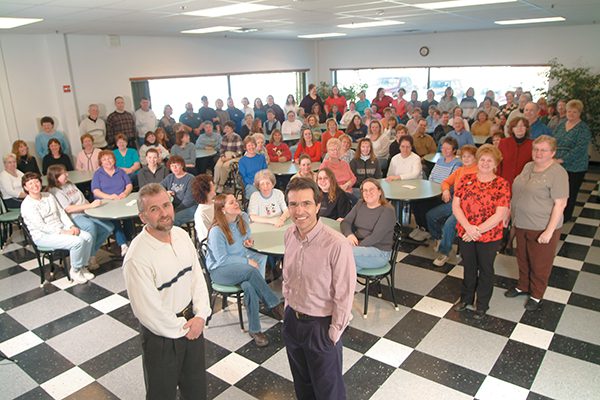 We serve the Mystic family of collectors with our easy-to-use MysticStamp.com website and popular 164-page U.S. stamp catalog.  Our big selection of stamp clubs and free at-home approval service provide even more opportunities for stamp lovers to choose exactly what and how they want to collect.
In order to fill the requests of our valued customers, we need many stamps.  Today Mystic is the largest buyer of stamps in the United States.  Because we think collectors are special and the world is better off with more, Mystic works closely with the Smithsonian National Postal Museum and the American Philatelic Society to grow our hobby of stamp collecting.  To nurture the next generation of collectors, we also donate free stamps and collecting supplies to school, scout, and church groups.
If you'd like to know more about us, check out the following timeline of important landmarks in the long history of Mystic Stamp Company.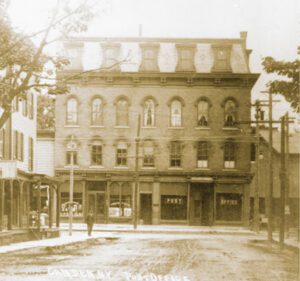 Milestones of the 1920s:

 
1923 – Mystic is founded – After years of selling stamps from a room behind his father's business, young Lawrence Shaver founds Mystic in our little village of Camden, NY, population 2500.
– We get our name – During a visit with his friend, wholesale stamp dealer H.E. Harris, Larry Shaver takes Harris' suggestion to name the growing business "Mystic", after Boston's Mystic River.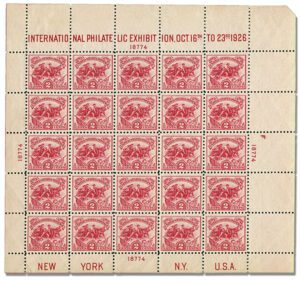 1926 – Mystic gives $5 to support the 1926 International Philatelic Exhibition in NYC – This begins Mystic's long tradition of supporting our stamp hobby.
1929 – The Great Depression – Like most businesses, Mystic experiences tough times during the Great Depression.  Bank failures due to the economic crisis force Mystic to ask customers to pay by money order instead of checks which couldn't be cashed.
Milestones of the 1930s: 
1932 – America elects stamp-collecting president Franklin D. Roosevelt  He says "I owe my life to my hobbies, especially stamp collecting."  Millions more Americans start to collect.  Click here to read more about FDR and his love of stamp collecting.
   – Mystic prepares to go out of business after FDR declares a "bank holiday", freezing the banks.  Mystic holds more than $2,000 in bank checks it's unable to deposit.  But we weather the storm, stamp collecting booms, and Mystic grows to over 100 employees.
1935 – Don Sundman's father, stamp pioneer Maynard Sundman, starts his mail order stamp business.  Mentored by H.E. Harris, stamp wholesaler and biggest name in the stamp world, Maynard is just 20 years old.  Forty years later, his 19-year-old son Donald would become general manager of Mystic.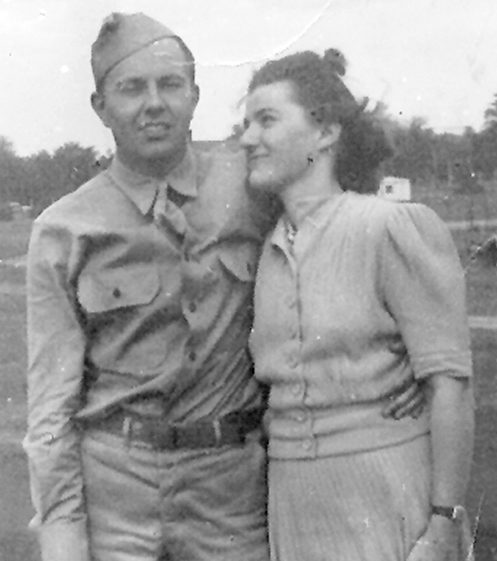 Milestones of the 1940s: 
1945 – Maynard Sundman finishes his hitch in the U.S. Army, expands his business and his family.  This sets the stage for Mystic's future president Don Sundman to learn the stamp business from the ground up.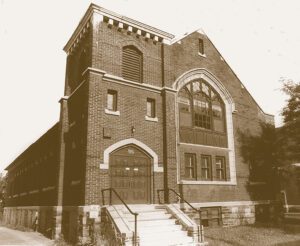 1949 – Mystic moves to its home for the next 40 years – the former Presbyterian Church building at 96 Main Street, Camden.  50 employees move with it.
Milestones of the 1950s: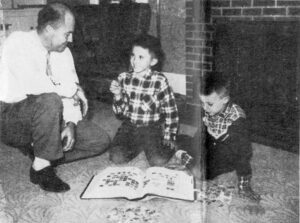 1954 – Don Sundman begins learning about stamp collecting at his father's knee.  It's the beginning of his lifelong love affair with stamps.  He learns so much more from his dad Maynard – good business practices, good ethics, and how to treat loyal customers.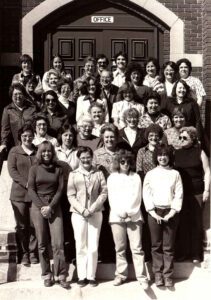 Milestones of the 1970s:
1974 – Maynard Sundman of Littleton Stamp Company buys Mystic from his longtime friend-competitor and Mystic founder, Lawrence Shaver.  His son Don comes to Camden from Littleton's New Hampshire home to manage Mystic.
1978 – Mystic acquires Ben-Art Stamp Company.   It becomes a wholesale division of Mystic, buying and selling used U.S. stamps.  Most of Mystic's used U.S. stamp needs are met by Ben-Art, which purchases stamps soaked off envelopes and sent in by individuals, churches, and civic groups around the country.
Milestones of the 1980s:
Mid-1980s – Mystic creates its highly praised Mystic's U.S. Stamp Catalog.  Distributing hundreds of thousands of catalogs each year introduces Mystic and stamp collecting to a wide audience of people.  The catalog integrates history and collector information with a price listing and illustration for virtually every U.S. postage stamp.  Click here to view Mystic's U.S. Stamp Catalog online.
1985 – Mystic becomes America's leading stamp dealer and largest buyer of stamps directly from collectors.  We begin purchasing millions of dollars' worth of stamps every year in order to fulfill the dreams of our big family of stamp collectors.  Click here to see one of Mystic's well-known buy ads.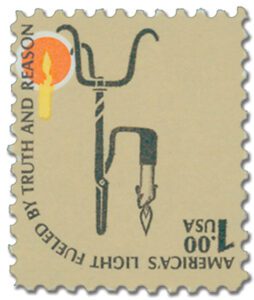 1987 – Don Sundman breaks the story of CIA employees' involvement with the rare $1 Candleholder Invert(#1610c).  This modern-day detective story captures the attention of the world press.  In one of the most thrilling highlights of Mystic's history, Don files a Freedom of Information Act request for a copy of the Bureau of Engraving and Printing (BEP) investigative report.  He's told it has to be cleared by the CIA!  The heavily censored report arrives and… Click here to discover the dramatic story of the CIA Candleholder Caper.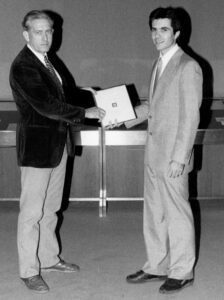 – Mystic begins its tradition of donating stamps and funds to our National Stamp Collection, with Don's gift of one of the rare CIA Inverts.  The donation also begins Mystic's long-time relationship with the Smithsonian National Postal Museum, which would open its doors in 1994.  This is one way Mystic helps preserve America's philatelic history for future generations.  And how we enable current collectors to see stamp rarities they would otherwise never see!

1989 – Mystic moves to a larger facility to better serve our customers.  20,000 square feet holds a lot of stamps!  (We would expand in later years to 48,000 square feet.)
Milestones of the 1990s: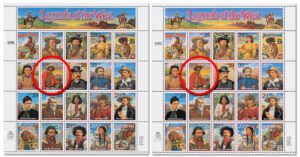 1994 – Mystic sues the U.S. Postal Service (!) to force release of all Legends of the West error sheets (#2870) and prevent their destruction.  Offering them all for sale would give thousands of collectors a chance to own a modern error.  But the Postal Service wins and sells just 150,000 by mail order lottery, not nearly enough to meet collector demand.  Though we lose, we're proud to stand up for our fellow collectors.  Click here for more highlights of the Legends of the West Error story.
1995 – Don Sundman joins the brand-new Smithsonian National Postal Museum's Council of Philatelists.  The Council works with the NPM executive director and staff to support the museum and hobby.
| | |
| --- | --- |
|    US #85A – Z Grill | Don and Zachary close the deal for America's rarest postage stamp |
1998 – Mystic buys the rarest U.S. postage stamp, paying the highest price for a U.S. stamp.  Zachary Sundman, Don's 11-year-old son, raises the winning paddle, purchasing the 1868 1c Z Grill #85A for $935,000.  Only two exist – just one in private hands.  Mystic exhibits the rarity at stamp shows so thousands of collectors can see it.   Click here for more of the story.
Milestones of the 2000s:
2002 – The Maynard Sundman Lecture Series is established at the National Postal Museum.  Funds for the series are donated by Don, and his brother David, of Littleton Coin Company.  The lectures honor their father, a pioneer in the stamp business.  They showcase topics of interest to stamp collectors, presented by experts, and encourage philatelic scholarship.  These free lectures are one more way Mystic helps spread the joy of collecting to millions of people.   Click here to view the lectures and other fun videos.
2004 – Don Sundman is elected Chairman of the Council of Philatelists of the Smithsonian National Postal Museum.  He continues to donate not only funds, but his time and expertise to help the museum and our hobby grow.  He stepped down as chair around 2021, but remained on the council as a member.
The Unique Jenny Invert Plate Block
World's Greatest Stamp Rarity

Don Sundman makes the $6 million trade: Mystic's 1868 Z Grill for the unique Jenny Invert Plate Block
2005 – Mystic trades the 1c Z Grill for the unique Jenny Invert Plate Block worth $3 million, owned by famous collector Bill Gross.   The trade focuses media attention on our hobby.  Click here for the full story.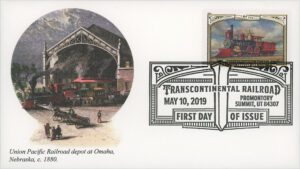 2006 – Mystic buys the Fleetwood First Day Cover business from Unicover of Cheyenne, Wyoming.  We continue to produce top-quality covers for virtually every U.S. postage stamp.  Fleetwood is the oldest FDC producer still making covers for collectors.
– Don becomes a Trustee of the Philatelic Foundation.  The Foundation specializes in certifying the authenticity of rare and valuable stamps.  Its experts have issued Certificates of Authenticity for over half a million stamps since 1945.  Don served on the board until 2016.
2007 – 100 Greatest American Stamps is published, co-authored by Don Sundman and former American Philatelic Society president Janet Klug.   Click here to see Don and Janet's Maynard Sundman Lecture on creating their book.
Milestones of the 2010s: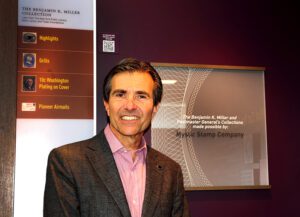 2010 – Mystic makes a large donation when the National Postal Museum expands its exhibition space with the William H. Gross Stamp Gallery.  Our donation sponsors the Postmaster General's Stamp Collection in the Gross Gallery, so collectors from across the country get to enjoy viewing it.  Click here for more about the Postmaster General's Collection.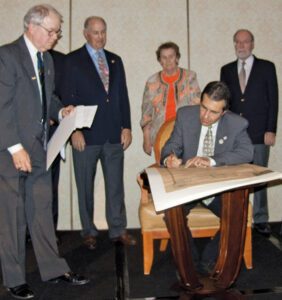 – Don receives the prestigious Luff Award for Outstanding Service to the American Philatelic Society (APS).  The award recognizes Don's support of the APS and the hobby as a whole.  It is seldom given to a stamp dealer.  Don is top all-time sponsor of new members to the APS.  He's also involved with many other initiatives of the APS to grow our hobby.
– Mystic purchases the last surviving Confederate printing press used to produce Confederate stamps and displays it in Mystic's lobby.  Click here for story
| | |
| --- | --- |
| The World's Most Famous Error stamp | Don with the lucky young man who earned the $50,000 reward! |
2014 – Don offers a $100,000 reward for the return of two stolen Jenny Inverts ($50,000 each) to the American Philatelic Society.  One is located in 2016 and the young man who returned it is $50,000 richer.  Don gives the other $50,000 to the APS for general use.
2015 – Mystic sells the unique Jenny Invert Plate Block for about $5 million to famed shoe designer Stuart Weitzman.  Click here for details.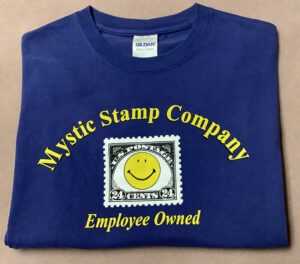 2016 – Mystic becomes a 100% Employee-Owned Company to ensure continuous service to our stamp collectors for generations to come.  The transition was made for the benefit of our customers, colleagues, and community.  Stable jobs and a thriving business are good for the economic health of Camden and surrounding areas.  This also ensures our collecting family will have us to rely on for many years into the future.
2018 – The American Philatelic Society names Don "Stamp Dealer of the Year" for his service to the hobby.  This award recognizes Don's many efforts to grow stamp collecting for the benefit of all.
| | |
| --- | --- |
| Don meets Queen Elizabeth II | Don's invitation to the RPSL dedication |
2019 – The Royal Philatelic Society, London celebrates its 150th anniversary.  Don has recently been made a fellow of the RPSL, the oldest philatelic society in the world.  He is invited to attend the dedication of its new location in London.  He is privileged to meet the Queen, patron of the Royal, and a collector with her own immense collection of United Kingdom stamps.
Milestones of the 2020s:
2021 – Don remains the top all-time recruiter of new APS members, having sponsored over 7800 collectors for membership.  It's his pleasure to introduce collectors to "America's Stamp Club".
      Mystic's future goals are to continue to find ways to delight collectors and introduce the  joy of collecting to new people!