History of Mystic Stamp Company
The History of Mystic
Today, Mystic Stamp Company is considered America's leading stamp dealer. Over the years we've owned some of the greatest rarities in philately, collaborated with the Smithsonian National Postal Museum and American Philatelic Society, and much more.  Our continuity programs, approval service, and comprehensive website help customers grow their collections quickly and easily from the comfort of home.  Each day over 100 colleagues work together to make sure every customer is happy.  It's amazing to think how far we've come in the last 96 years…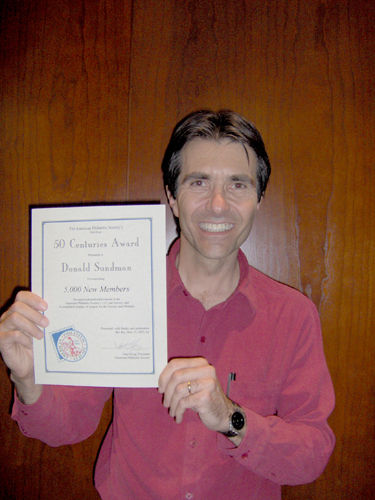 Over the years, Mystic has been involved with the American Philatelic Society, the Philatelic Foundation, the Smithsonian National Postal Museum, and more. Mystic President Don Sundman bought many famous stamps like the 1¢ Z Grill, Inverted Jenny Plate Block, $1 Columbian Sheet, Black Honduras, and CIA Inverts.  In 1989, Mystic's business had expanded so much that it outgrew its old home and moved to a newly built facility across town.  The new building was later expanded to 48,000 square feet to accommodate continued growth.  Mystic became employee-owned on April 1, 2016.
Don officially became the president of Mystic Stamp Company around the mid-1980s, while his oldest brother David became president of Littleton Coin Company. (Littleton had decided to focus on selling only coins and paper money and was renamed, sending its remaining stamp stock to Mystic.)  Mystic also bought Ben-Art Stamp Company in 1978, the International Collector Society in 2003, Morville Worldwide Stamp Packets in 2006, and Fleetwood (America's Premier First Day Cover Producer) in 2007.  Don moved Fleetwood from Cheyenne, Wyoming, to Mystic's headquarters in Camden that same year and continued to sell old and new First Day Covers.

Earlier in the 1980s was when Don first developed the popular Mystic's U.S. Stamp Catalog.  The catalog illustrated virtually every US postage stamp in a convenient magazine-type format.  It was the first catalog to integrate history, selling copy, and collector information into a price list of US stamps.  Expanded in the years since, now in full color, the catalog is widely acclaimed by collectors and other stamp dealers.
Only a short time before that, in 1974, Don's father Maynard bought Mystic Stamp Company from his old friend Lawrence Shaver.  At 19 years old, Don started out as Mystic's general manager. As he dove into the company, Don realized Mystic didn't have nearly enough stamps, or the stamps collectors would want.  He launched a restructuring campaign and began Mystic's long-time mission of providing the best service and products to its customers.  Like Maynard, Don advertised in catalogs, newspapers, and magazines. He also introduced Mystic's customers to the popular at-home approval service.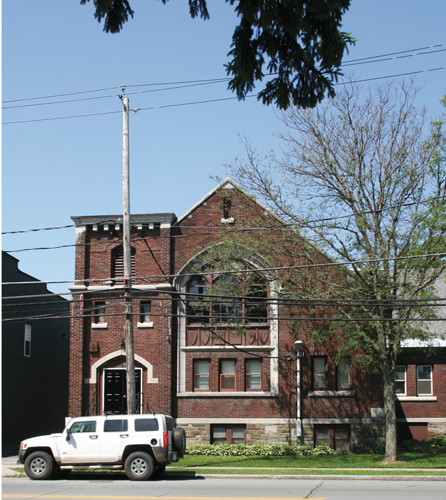 Don followed his father's example when it came to selling stamps.  Maynard Sundman set himself apart from competitors with his newspaper and magazine advertisements.  His methods introduced stamp collecting to a much larger audience, bringing business from far and wide.  Maynard also introduced the idea of offering stamps "on approval," allowing his customers to examine stamps in the comfort of their own home before buying.  The notion of trusting the customer's goodwill was revolutionary.  Maynard's biggest stroke of business came in 1952 when he ran a nationwide ad in the Sunday supplements offering a free set of 10 stamps from Bohemia and Moravia depicting Adolf Hitler.  Don's oldest brother David later recalled, "The mail just flooded in," and went on to say the response nearly depleted the entire world's stock of the stamps. Littleton Stamp Company's business suddenly took off.
Before that, the company took a break for a few years while Maynard served in the Fifth Army during World War II from 1941 to 1945.  He was stationed in North Africa and Italy and earned a Bronze Star and Good Conduct Medal for his service.  In 1945, Maynard and his wife Fannie overhauled their stamp company and moved it to Littleton, New Hampshire.  Like Shaver's business, the newly named Littleton Stamp Company (renamed the Littleton Stamp and Coin Company in 1954) began in a single room office with only a handful of employees.
Maynard first developed an interest in selling postage stamps when he was a young man growing up in Connecticut.  He graduated from high school in 1935 and founded the Maynard Sundman Stamp Company with just $400 and a small line of credit from H.E. Harris, a prominent stamp dealer from Boston and the same man who helped several businessmen get their start. Maynard's early business was run out of his parents' home.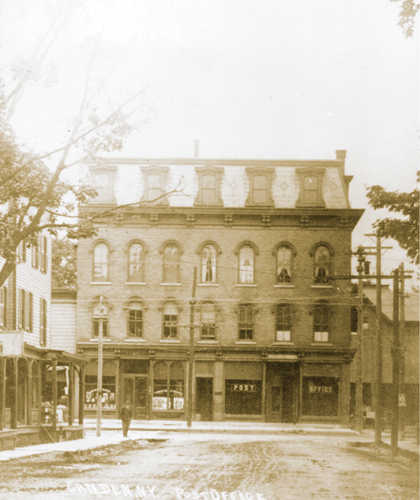 Another man who benefited from H.E. Harris's guidance was Lawrence K. Shaver. He purchased starter stock from Mekeel's Weekly Stamp News in 1923 and founded Mystic Stamp Company.  He rented a single room in the Camden, NY, post office building and named his new company after the Mystic River in Boston.  The company started out with just one employee, but in the next few years grew to nearly 100 workers on three floors.  And the rest is history…