The Z Grill – U.S. #85A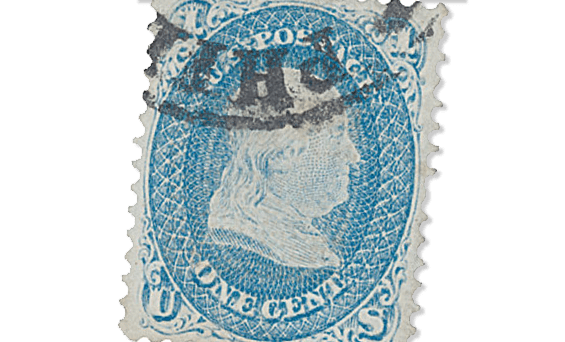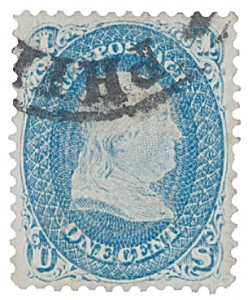 Did you know the 1868 1¢ Z Grill (Scott 85A) is America's rarest stamp?  One of the legends of philately, this Z Grill was purchased by Mystic in October 1998 for $935,000 – setting a record price for a U.S. stamp.
Currently valued at $3 million, the stamp is the finest One-Cent Z Grill known and the only one available to collectors.  (Only one other exists and it's permanently locked into the New York Public Library's Miller Collection.)
The Z grill is one of several embossed grill patterns used to break the fibers of certain early U.S. stamps.  Ink was absorbed into the grill when the stamp was cancelled, making removal of the cancel and reuse of the stamp impossible.
The Z grill pattern is approximately 11 millimeters by 14 millimeters (13 to 14 x 18 grill points.)  This pattern is unique due to the horizontal orientation of the tiny grid projections.
Charles F. Steele introduced the practice of grilling stamps, which was used for only a few years during the late 1860s. The classification system for grills was developed in the early 1900s by William L. Stevenson and is still in use today.
For several years, Mystic featured the Z Grill in our advertising and as a sort of ambassador at stamp shows, displaying it for the benefit of collectors.  In 2005, Mystic traded its Z Grill for the unique 1918 Jenny Invert Plate-Number Block, which is America's Greatest Stamp Rarity.  The one-for-one trade of two legendary U.S. stamp treasures with a combined value of $6 million generated international headlines and interest in our hobby.