American Arts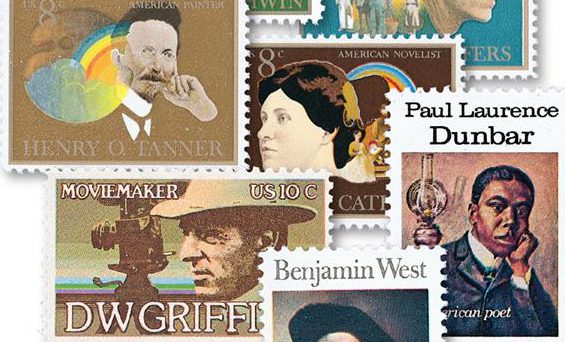 Over the course of its two year existence – 1973 to 1975 – seven stamps were added to the American Arts series.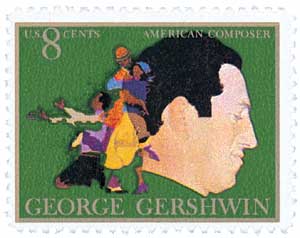 George Gershwin rose to fame on Broadway during the 1920s with musical comedies including Lady, Be Good; Tip-Toes; Oh, Kay!; Funny Face; and Girl Crazy. In Strike Up the Band, Of Thee I Sing, and Let 'Em Eat Cake, Gershwin turned to political satire. Let 'Em Eat Cake was the first musical comedy to win a Pulitzer Prize. He also wrote successful concert music, including Rhapsody in Blue and Concerto in F. In 1935, Gershwin moved to Hollywood, California, and turned his attention to films. He wrote Shall We Dance for Fred Astaire and Ginger Rogers, and A Damsel in Distress for Astaire, Joan Fontaine, and Gracie Allen.  Gershwin is also the  musician who created the brilliant musical "Porgy and Bess" and composed the much-performed "Rhapsody in Blue."
A remarkable student with a world-class education, Robinson Jeffers moved to Carmel, California, in 1914. Jeffers drew inspiration from the great beauty of this setting. He won fame with Tamar, a collection of his verse published in 1924. Other notable works include Roan Stallion and Dear Judas, as well as his adaptation of Euripides' tragedy Medea.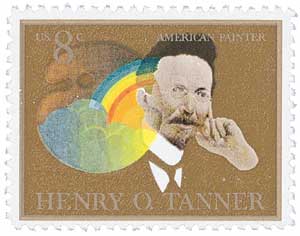 Henry Ossawa Tanner was the first African American painter to gain international fame.  Tanner explored mosques and biblical sites in Palestine, blending with the population and learning their character. Tanner's subsequent work had an air of spirituality and mystique. "The Banjo Lesson," which portrays an elderly black man teaching a young boy to play the banjo, is Tanner's most famous work.  His work, "Sand Dunes at Sunset, Atlantic City," is displayed in the Green Room at the White House. It's the first painting by an African-American artist to be acquired for the White House's permanent collection.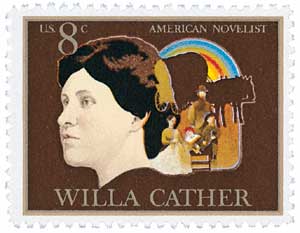 Willa Cather's family moved to Nebraska when she was nine years old. She graduated from the University of Nebraska in 1895 and received her doctorate in 1917. McClure's Magazine published her stories in 1905, and Cather quickly became managing editor of this leading American magazine. This was a position of great power and influence for a woman of that time. In 1912, she published the first of her 12 novels, "Alexander's Bridge." Cather is remembered as one of America's finest novelists and Nebraska's best. Her experiences in Nebraska figure strongly in her writing; most are set in Nebraska. Cather won the 1922 Pulitzer Prize for her novel, "One of Ours."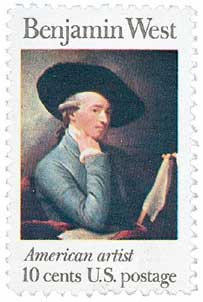 U.S. #1553 shows Benjamin West, the first American artist to go abroad. He gained critical acclaim when he was just twenty years of age, and went on to become historical painter to King George III.
U.S. #1554 shows Paul Laurence Dunbar, an American writer and poet. Dunbar was the son of an escaped slave.  His writing greatly contributed to a more sensitive understanding of African Americans.