Watch CBS' Stamp Collecting Show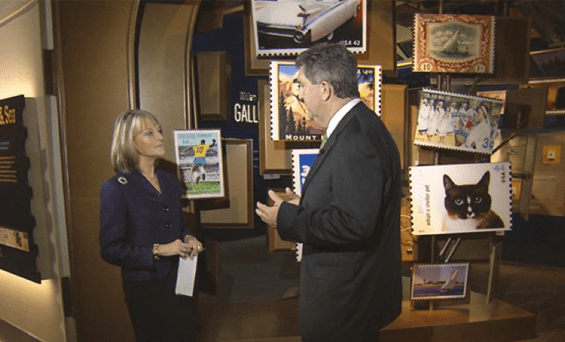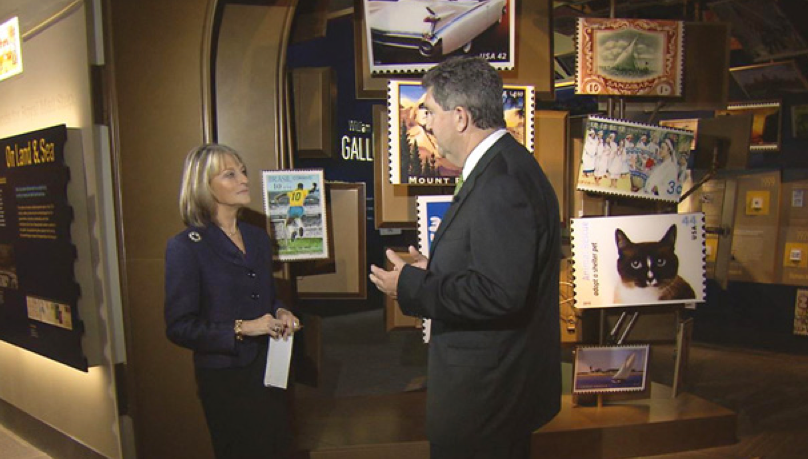 Did you miss the recent stamp collecting segment on the CBS Sunday Morning show? Good news – just click on this link and see why so many collectors were thrilled to see our hobby in the limelight!
CBS did a nice job. There were a few subtle Mystic connections in the show. You'll need to pause the video at specific times to see these tidbits.
Part of the story was filmed at the Smithsonian National Postal Museum Gross Gallery. At 4 minutes 22 seconds, if you look really close on the far-right you'll see Mystic's name on a sponsorship plaque at the Gross Gallery. Mystic sponsored the Miller Collection display at the Gross Gallery.
At 5 minutes 50 seconds, Bill Gross shows his 1¢ Z Grill stamp – America's rarest stamp. That's the same stamp Don traded to Bill in 2005 for his unique inverted Jenny Plate Block, a story that made newspapers around the world. Look closely at that album page (5:53) and you'll see a crude drawing of a stamp. There is a cute story about that pretend stamp. After the trade the 1¢ Z Grill was sent by FedEx to Bill. As a prank his family opened the envelope, removed the rare stamp, and replaced it with a crude copy they created. We're told Bill came home anxious and excited to see the stamp he needed to complete his collection, opened the package and laughed at the silly stamp inside. He then added that stamp to his fabulous collection.
We hope you enjoyed the segment.
In other news, Mystic will have a super-booth at World Stamp Show-NY 2016. These international shows only happen every ten years, so we encourage you to attend. The show runs May 28-June 4. If you do, be sure to stop by Mystic's booth and say hi to Don – he's looking forward to it!