The Discovery Center
Learn more about stamp collecting, take a dive into the history of stamps, or get any common questions answered.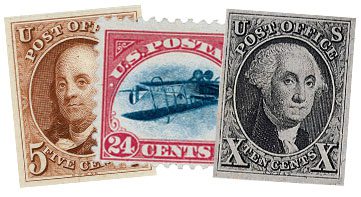 This Day In History
Learn about the history of US stamps with a daily snapshot of this day in US stamp history.
Visit Now
Learning Center
Want to start collecting stamps? Want tips on maintaining your collection? Start here.
Visit Now
FAQs
Got a question that needs answered? You'll find what you're looking for here in our FAQ.
Visit Now