American Poets Series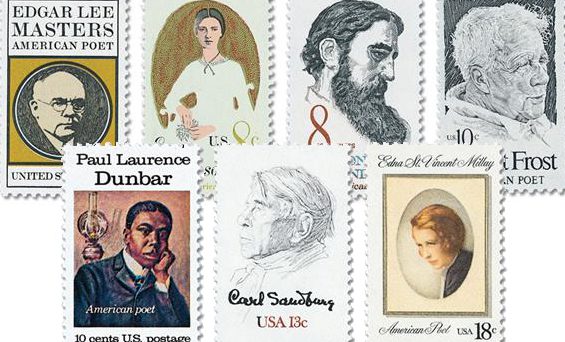 Among the lesser known of all U.S. stamp series, the American Poets issues commemorate these masters.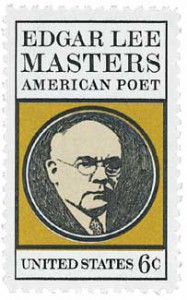 Masters was born in Garnett, Kansas. He wrote novels, poetry, plays, biography, and history. Masters is chiefly remembered for his "Spoon River Anthology," a collection of 200 poems in free verse.  Spoon River is an imaginary Midwestern village, and each poem of the anthology is "spoken" by a deceased former resident of the town, providing a revealing look at the secret lives of small-town America. Each of the dead speakers attempts to illuminate the meaning of life on Earth.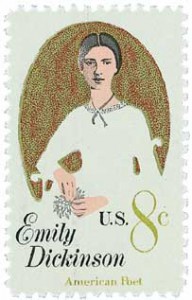 Born in 1830, Emily Dickinson (1830-86) is believed to have written eight hundred poems during the Civil War era alone. However, she only allowed seven of her poems to be published during her lifetime, and insisted these be published anonymously. Much of her work deals with death and immortality. Dickinson is believed to have written 1,800 poems during her lifetime, yet the first complete collection of her poetry became available for the first time in 1955 with the publication of The Poems of Emily Dickinson.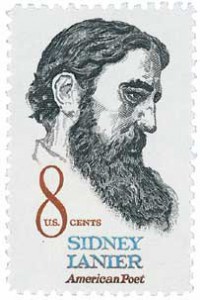 Born in Macon, Georgia, Sidney Lanier was a teacher at Johns Hopkins University and an American poet noted for writing about the beauty of the American South. Lake Sidney Lanier, located on the Chattahoochee River in northern Georgia, is named in his honor. This stamp was issued in Lanier's hometown on the anniversary of his birthday.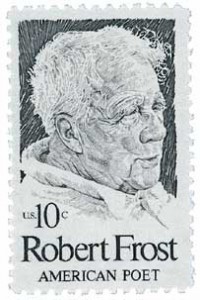 Robert Frost was born in San Francisco.  After the death of his father in 1885, his family moved back to New England.  Frost settled in New Hampshire.  His poems were inspired by the region's beauty, landscapes, folkways, and speech patterns.  His graceful, plain-language poems are most often set in New England, particularly Vermont and New Hampshire.  Frost won the Pulitzer Prize for poetry four times (1924, 1931, 1937, and 1943).  Congress awarded Frost a gold medal for his poetry in 1960.  In 1961, he read a poem at John F. Kennedy's presidential inauguration.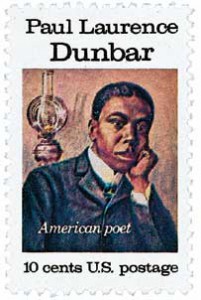 U.S. #1554 shows Paul Laurence Dunbar, an American writer and poet. Dunbar was the son of an escaped slave.  His writing greatly contributed to a more sensitive understanding of African Americans.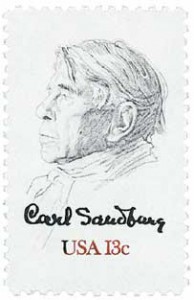 Frequently referred to as "The Poet of the People," Sandburg was a poet, biographer, historian, and collector of American folk songs. Born in Illinois, he moved to Flat Rock, North Carolina, to find the peace and solitude he needed for his writing. Sandburg won Pulitzer Prizes in 1918, 1940, and 1950.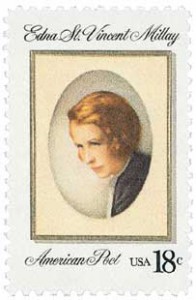 Born in Rockland, Maine, Millay began writing significant poetry at a very young age. Her well-known poem "Renascence" was written when she was just 19 years old. In 1923, she won a Pulitzer Prize for three of her poems: "A Few Figs from Thistles," "The Ballad of the Harp-Weaver," and eight sonnets. A definitive collection of her poems was published in 1956.