American Sports Personalities Series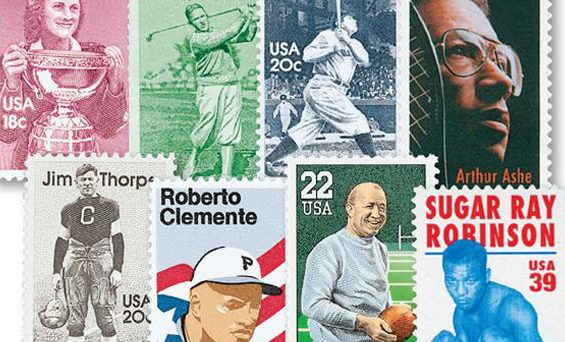 Since its introduction in 1981, the American Sports Personalities series has honored "world-champion athletes and Hall of Famers who changed the game and won over hearts.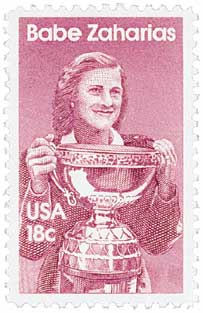 Honors the great female athlete who set new Olympic and world records in the javelin throw and won more than 50 major golf tournaments. Zaharias made one of the greatest comebacks in sports history – winning the National Women's Open and the Tam O'Shanter All-American golf tournaments after major cancer surgery. In 1950, the Associated Press named Zaharias the outstanding woman athlete of the first half of the 20th century.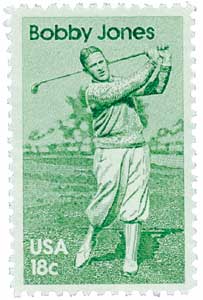 One of the greatest American golfers in the history of the sport, Bobby Jones entered his first national golf championship at the age of 14. During his career, Jones won four U.S. Open championships and finished second four more times. He also won three of the four British Open championships in which he competed.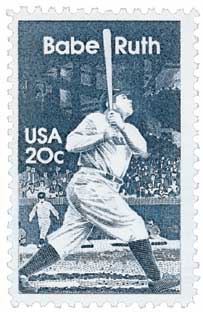 Babe Ruth excelled as both a pitcher and a hitter; however, it was as a batter that he achieved his greatest fame. His records include 2,056 career bases on balls and 72 games where he hit two or more home runs. His lifetime batting average was .342. Ruth attracted so many fans to Yankee Stadium, which opened in 1923, that it was nicknamed "The House That Ruth Built."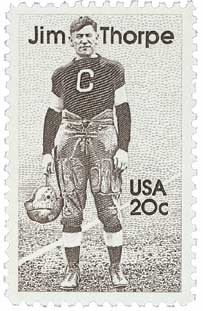 A versatile athlete who excelled in many sports, Jim Thorpe became the first athlete to win the pentathlon and decathlon, at the 1912 Summer Olympics. However, he was stripped of his medals when it was learned he had violated Olympic rules by playing semi-pro baseball in 1910. In 1982, the International Olympic Committee reversed its decision and returned the medals to Thorpe's family.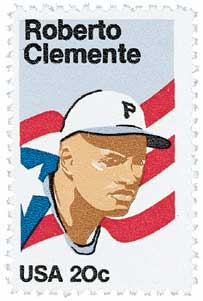 Clemente helped the Pirates to their World Series victories in 1960 and 1971. He never went hitless in each championship appearance, and was named Most Valuable Player of the 1971 World Series.  On September 30, 1972, Clemente reached a baseball milestone when he recorded his 3,000th major league hit. Just three months later, on New Year's Eve, he was killed in an airplane crash while delivering supplies to earthquake-stricken Nicaragua.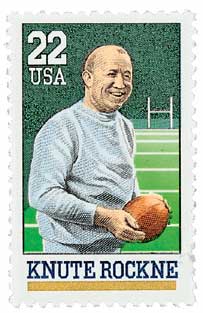 During his 13-year career as football coach at Notre Dame University in South Bend, Indiana, Knute Rockne proved it was possible to maintain the highest standards and still play championship football.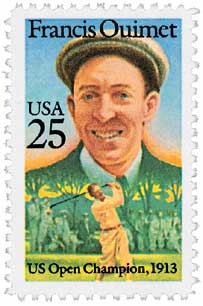 In 1913, at only 20 years of age, Francis Ouimet – "America's first golfing hero" – became the first amateur and second native American to capture the U.S. Open.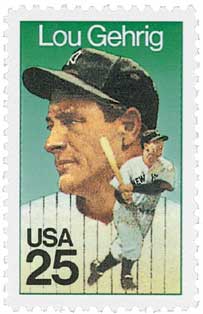 Baseball's "Iron Horse," Lou Gehrig played an amazing 2,130 consecutive games for the New York Yankees, a record five years longer than that of his nearest rival. When he was finally forced from the line-up, it was due to illness rather than his age.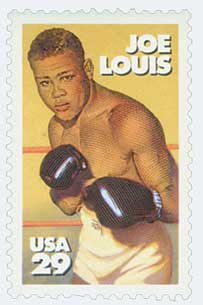 In 1934, Joe Louis won the National Amateur Association Light Heavyweight Championship and later that year turned to professional boxing. He won his first 23 bouts before being defeated by former heavyweight champion Max Schmeling in 1936. The following year he regained his title, which he successfully defended 25 times until his retirement in 1949. His reign as heavyweight champion, which lasted 12 years, was the longest in the history of the heavyweight division.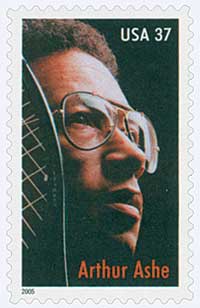 Arthur Ashe (1943-93) was a great tennis player who broke color barriers in the world of tennis. In 1968, he was the first African-American man to win the U.S. Open. In 1975, Ashe was the first black man to win at Wimbledon.  In spite of his outward good health, Ashe was slowed by a 1979 heart surgery and retired in 1980. He underwent a second bypass surgery in 1983, during which he was infected with the HIV virus. When his condition was made public, Ashe became founded the Arthur Ashe Institute for Urban Health, prompting Sports Illustrated magazine to name him its Sportsman of the Year.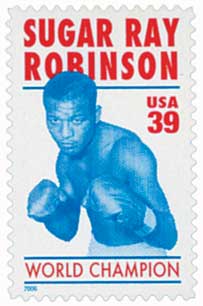 In 1940, after taking the New York Golden Gloves championship, 19-year-old Sugar Ray turned pro. He won his first 40 fights before losing to Jake LaMotta. Robinson did not lose for another eight years. In 1946, he became the welterweight champion. In 1951, he took the middleweight title away from LaMotta.  Robinson left the ring in 1952, but returned in 1955. He won and lost the middleweight title three more times before retiring for good in 1965. His record included a 91-fight winning streak.  During his professional career, Sugar Ray Robinson had 175 wins, including 109 knockouts. The boxing historian Bert Sugar said, "Robinson could deliver a knockout blow going backward."