Art of Disney Series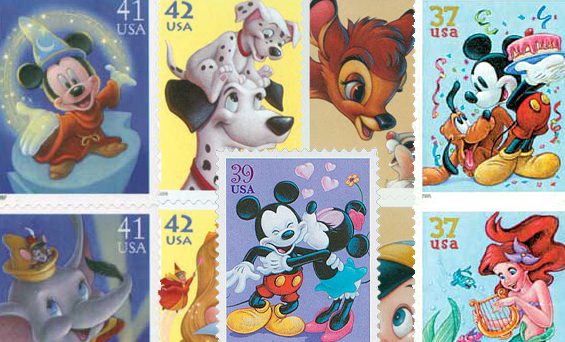 In 2004, a new U.S. stamp series debuted that featured the art of Walt Disney Studios.  It was a marriage of childhood memories and much sought-after artwork – all rolled into very affordable collectibles.  While some critics dismissed the stamps as crass commercialism, it's clear the designs capture the magic of Disney.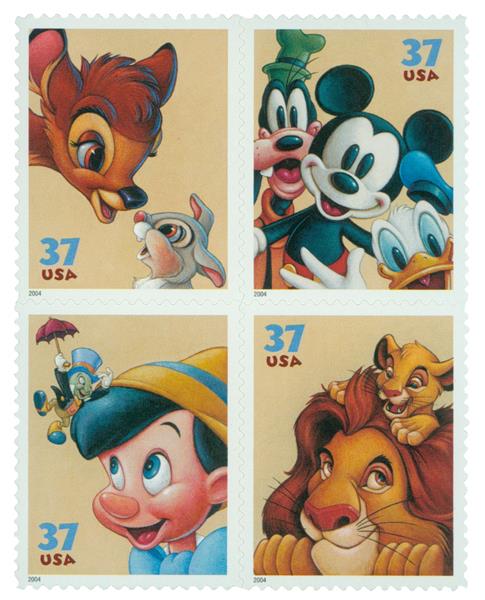 Friendship is the theme of this se-tenant of Disney cartoon characters.  Mickey Mouse, Donald Duck, and Goofy represent a bunch of fun-loving pals.  Bambi and Thumper, from Disney's classic movie Bambi, are childhood best friends.  From the more recent Lion King movie, Mufasa and Simba symbolize a friendly relationship between parent and child.  Finally, Jiminy Cricket is a kindly and concerned mentor to his young friend Pinocchio, the puppet who became a real boy.

The next issues celebrated romance…

It was followed by stamps depicting magic.
And finally, the imagination that lives in all of us…