H Rate Change Stamps – and a Modern Rarity!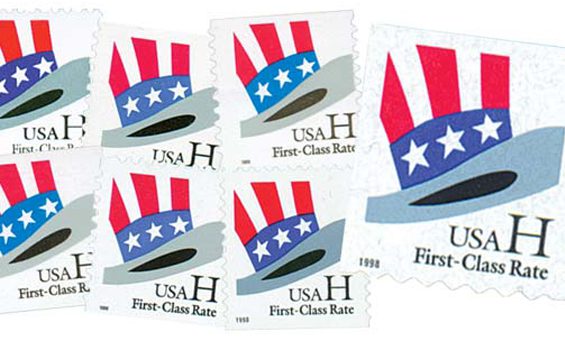 Due to pending postal rate increases in 1998, the U.S. Postal Service issued a set of non-denominational stamps that feature "Uncle Sam's hat." The new postal rate was set at 33¢.  Seven different varieties were produced… and one surprise that surfaced later!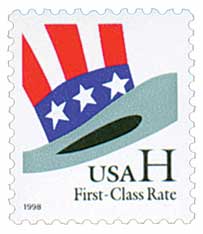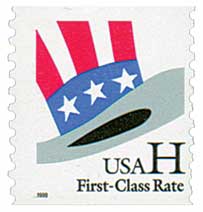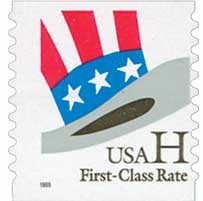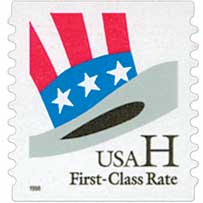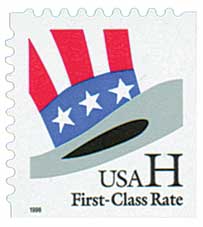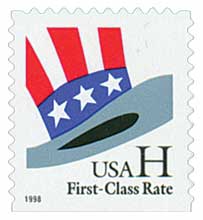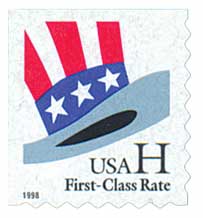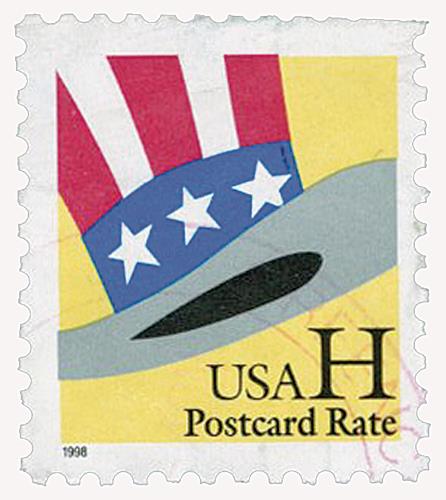 The "Yellow Hat" stamps were withdrawn before the new rate went into effect and never issued.  They were supposed to be destroyed – yet a few of them turned up in the fall of 1999 in postally used condition!  Only an estimated 230 H Rate stamps have been found to date – each a highly desirable modern rarity!