According to the USPS, "These skillful wordsmiths spun our favorite tales — and American history along with them."  The series began in 1979 and continues today.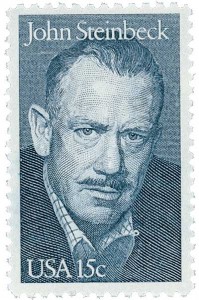 Steinbeck (1902-68) was born in Salinas, California, and based a great deal of his work in and around this area. His most famous novel, The Grapes of Wrath, won the Pulitzer Prize in 1940. It tells the story of a poor Oklahoma family that moves to California in search of opportunity during the Great Depression. Other Steinbeck novels include Cup of Gold, The Pastures of Heaven, Tortilla Flat, Of Mice and Men, and The Winter of Our Discontent.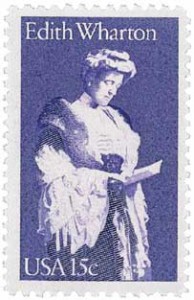 This stamp honors writer Edith Wharton, who received a Pulitzer Prize for her book, "The Age of Innocence." Wharton was the second person to be honored in the Literary Arts Series.  Wharton (1862-1937) was born Edith Newbold Jones in New York City. She hailed from a prominent, wealthy family and began writing as a youth. From 1900 to 1930, Wharton was very active as a writer, producing poems, short stories, and novels. She's best known for her psychological examinations of characters dealing with changes in society.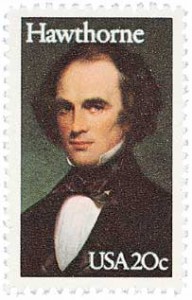 Despite the success of his works, "The House of Seven Gables' and "The Scarlet Letter," Nathaniel Hawthorne was never able to support himself as a writer. Instead, he made his living as a public servant, writing speeches for President Franklin Pierce and serving as Consul of the United States to Great Britain. Hawthorne died in 1864, while on vacation with former President Pierce.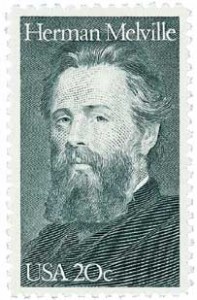 Although he was born and died in New York City, Melville lived a major portion of his life in Massachusetts. Widely regarded as one of America's greatest novelists, he is best known as the author of "Moby Dick." Melville wrote the novel in Pittsfield, and set the early chapters of the book in New Bedford, Massachusetts. Melville also wrote the novella, "Billy Budd." Melville was the first author to have his works collected and published by the Library of America.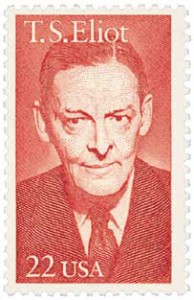 Born in St. Louis, Missouri, T.S. Eliot (1888-1965) was one of the most important poets of the 1900s. His poems, "The Love Song of J. Alfred Prufock," and "The Waste Land," were considered revolutionary, introducing new subject matter and techniques to poetry. Eliot's poetry and critical works helped give shape to modern literature. He won the Nobel Prize for literature in 1948.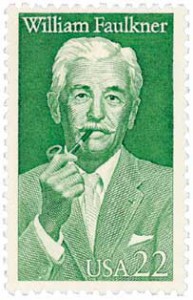 One of the leading authors in American literature, Faulkner was born in New Albany, Mississippi. Known for using a wide range of styles, Faulkner explored America's geography, history, economy, and social and moral life in his writing. In 1949, he won the Nobel Prize for literature. He won Pulitzer Prizes in 1955, for "A Fable," and in 1963, for "The Reivers."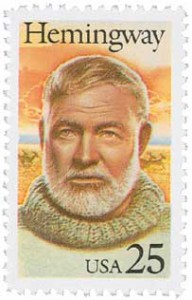 One of the most influential writers of the 20th century, Hemingway received the Nobel Prize for literature in 1954. Born in Illinois, his vast abilities became evident early in life. Authors Ezra Pound and Gertrude Stein recognized his talent and helped guide his early career. Among Hemingway's most popular novels are "The Sun Also Rises" and "A Farewell to Arms," written early in his career, and "The Old Man and the Sea," which was written later in his life. Hemingway was well traveled and lived abroad in several countries. He settled in Cuba in 1945. Hemingway moved to Idaho after Fidel Castro's regime forced him to leave the country.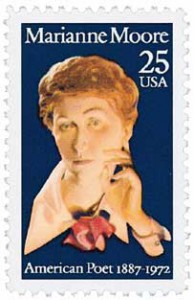 Born in St. Louis, Missouri, Moore is one of the greatest female poets in American history. Moore often used things in nature, such as birds and exotic animals, as the subjects in her poems as symbols of honesty and steadfastness. In 1952, Moore won the Pulitzer Prize for poetry for "Collected Poems." As the editor of The Dial magazine from 1925-29, Moore encouraged many young writers by publishing their work.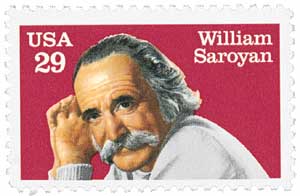 Born in Fresno, California, Saroyan took to writing as a child, and sold his first story to a magazine when he was 20. In 1934, his first book was published, The Daring Young Man on the Flying Trapeze. During his long career, Saroyan wrote hundreds of short stories, essays, novels, plays, and autobiographical works in more than 40 books. Saroyan was awarded the Pulitzer Prize for the play The Time of Your Life, but refused it, as he did not believe in literary prizes.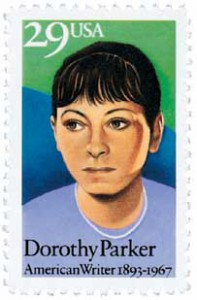 A short-story writer and poet, Dorothy Parker became the 10th addition to the Literary Arts Series. As a staff writer for The New Yorker, her short stories were so popular that her later books and poetry became instant best sellers.  Parker, a founding member of the legendary Algonquin Round Table, was best known for her wit. Among her more memorable quotes are, "I don't care what is written about me as long as it isn't true" and "Men seldom make passes at girls who wear glasses."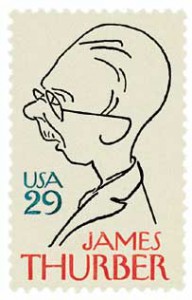 A celebrated writer and humorist, James Thurber became famous for his comic writings and cartoonlike drawings.  In 1927, Thurber joined the newly established magazine The New Yorker as a managing editor and staff writer. A prolific writer, he published 31 books, wrote numerous short stories and essays, and even wrote a play. Virtually all his work dealt with the anxieties of an individual in a modern society. His characters were usually dissatisfied men frustrated by the complications of the world, pressured by their jobs, and trapped by their domineering wives. A classic example of his work is the short story "The Secret Life of Walter Mitty," which portrays an oversensitive man who escapes from his nagging wife through his daydreams.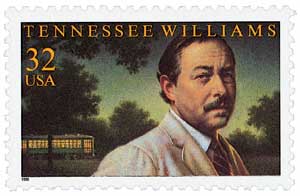 Williams' works expressed mixed feelings of sexual tension, frustration, and suppressed violence, while maintaining a compassionate, and often romantic, atmosphere. Many of the themes he explored were considered strange or shocking for their time. During his long, successful career, Williams wrote numerous plays, some of which were later made into movies, as well as film scripts, short stories, novels, and verse.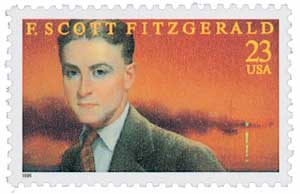 Francis Scott Key Fitzgerald is known as one of the most gifted writers of the Roaring Twenties. His first novels, This Side of Paradise (1920) and The Beautiful and the Damned (1921), lyrically described the pleasure-seeking lifestyle of his generation, a lifestyle he actively participated in.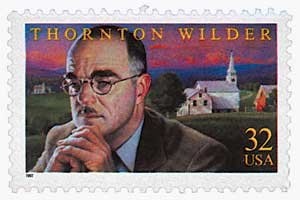 Well known for his innovative novels and plays, Thornton Wilder was born and raised in Madison, Wisconsin – one of the nation's most progressive states. He was keenly interested in the people around him and acutely aware of the universal truths of human nature – many of which are reflected in his work.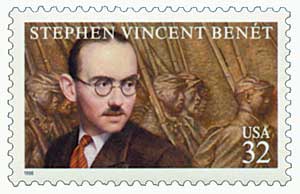 Born in 1898, Stephen Vincent Benet was raised to be an author. Writing both poetry and prose, Benet combined detailed accounts of historical events with fiction and folklore. Perhaps the best example of this was the short story "The Devil and Daniel Webster." Benet garnered critical acclaim for his works. He was elected to the American Academy of Arts and Letters in 1938, and received the Pulitzer Prize for two works, "John Brown's Body" and "Western Star." In poor health for most of his life, Benet died of a heart attack at age 44.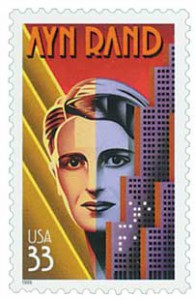 Ayn Rand's two best-known novels present a moral and political philosophy based on individualism and self-interest. In The Fountainhead (1943), an architect destroys a housing project because his design was changed without his knowledge or consent. In Atlas Shrugged (1957), a strike by the men of the mind proves society can't survive without creative genius. Both books are still in print, with combined sales over 10 million.  Ayn Rand was also a stamp collector, with particular interest in issues from the Ryukyu Islands and Iceland. In an article she wrote for the Minkus Stamp Journal in 1971, Rand noted that the 1898 $1 Western Cattle in Storm stamp was among her favorites.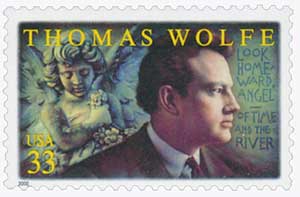 The 17th stamp in the Literary Arts Series honors North Carolina-born author Thomas Wolfe. His novels, including "Look Homeward, Angel" (1929), "Of Time and the River" (1935), and "You Can't Go Home Again" (1940), are largely autobiographical. The central character in his first two works, Eugene Gant, is based on Wolfe as a young man.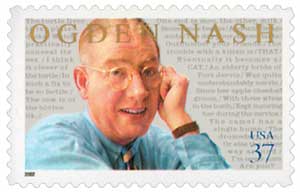 American humorist and poet Nash (1902-71) wrote light-hearted, whimsical, and sometimes nonsensical verse. He often used an extremely large poetic license to create comical rhymes and puns. Ogden Nash is the 18th honoree of the Literary Arts Series.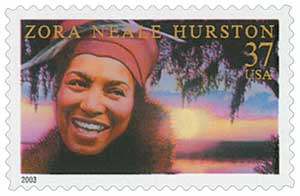 Zora Neale Hurston (1891-1960), anthropologist, folklorist, and novelist, is considered one of America's most original writers. Hurston was a central figure in the Harlem Renaissance. Her writing captured the musical speech and powerful imagery of African-Americans in the deep South.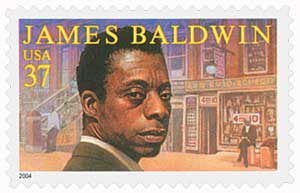 One of the best known African-American writers of the 20th century, James Arthur Baldwin (1924-87) wrote of the destructive power of hatred and the positive power of love and brotherhood. The James Baldwin stamp is the 20th issue in the Literary Arts Series. A microprinted "USPS" can be found on the stamp along the handrail of the building.
Born and raised in poverty in the Bronx, Moss Hart (1904-61) dreamed of the theater. For several years, Hart directed little theater groups while he set about writing plays. His first attempts were dramas and were all rejected.  Turning to comedy in 1929, Hart wrote a witty satire, Once in a Lifetime. It was good enough to win the attentions of George S. Kaufman. The success of that play launched Hart's career.  Together with Kaufman, Hart wrote the comedy hits You Can't Take It with You (1936), a 1937 Pulitzer Prize winner, and The Man Who Came to Dinner (1939).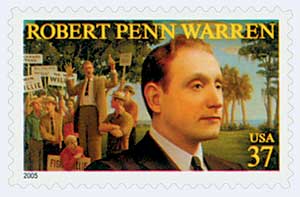 One of the best poets of his generation, Warren was more famous for his novels about the South. His works explore the interaction of past and present, the search for individual identity, and the nature of evil. His book All the King's Men follows the rise and fall of a ruthless Southern politician. It is the most widely read of all his works and won the 1947 Pulitzer Prize for Fiction.  Two books of Warren's poetry, Promises: Poems, 1954-1956 and Now and Then: Poems, 1976-1978, also won Pulitzer Prizes. In 1985, he was appointed the first U.S. Poet Laureate.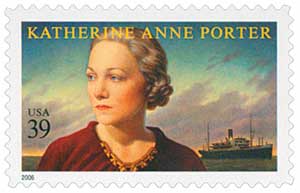 "Maria Concepcion" was Porter's first published story (1922). Her first book of stories was "Flowering Judas" (1930). Porter's long short stories, written in flawless prose, have a texture and complexity usually found only in novels.  Porter received national acclaim for her collection, "Pale Horse, Pale Rider" (1939). It is a tale of youthful romance cut short by the young man's death. Miranda, the heroine, is much like Porter herself, a spirited and independent woman.  "Ship of Fools" (1962) was Porter's only novel. The best-seller tells of the lazy, foolish, and irresponsible people who made the rise of fascism possible. Her book, "Collected Short Stories" (1965), won Porter the Pulitzer Prize for fiction.  Katherine Anne Porter's most famous stories express political and social liberalism. Her last work, "The Never-Ending Wrong" (1977), deals with the Sacco-Vanzetti case of the 1920s.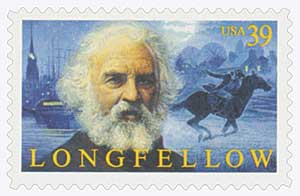 Henry Wadsworth Longfellow (1807-82) was the most famous American poet of the 1800s.  Longfellow's longer works include Evangeline (1847), which established him as a popular narrative poet, as well as The Song of Hiawatha (1855) and The Courtship of Miles Standish (1858).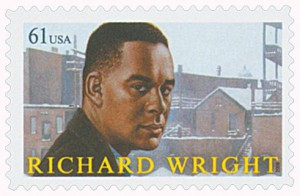 Richard Wright (1908-1960) exposed racism in terms "bankers' daughters would not be able to read and feel good about… so hard and deep that they would have to face it without the consolation of tears."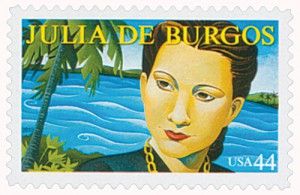 Considered one of Latin America's greatest poets, de Burgos' works also reflect her love of Puerto Rico – and her mounting anguish as she battled depression and alcoholism. Among her most important works are Poema para mi Muerte (My Death Poem) and Yo Misma Fui Mi Ruta (I Was My Own Path). De Burgos published two books during her lifetime, which she promoted and distributed herself. A third volume of her work was published after her death.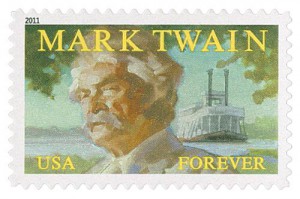 As an author, Clemens took his pen name from his experiences on the water.  The Mississippi River is difficult to navigate.  To "mark twain" meant the water had been measured and was a safe depth.  In 1863, Clemens began writing as Mark Twain.  If it had not been for the Civil War, Twain may have remained a pilot who occasionally wrote newspaper articles.  But most business travel stopped along the Mississippi during these years, so Twain went back to writing.  His humorous stories of life on the river were a hit with readers then and remain popular today.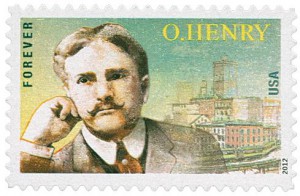 Born in the South during the Civil War, O. Henry's given name was William Sidney Porter (1862-1910).  He moved to Texas as a young man, where he married and worked as a pharmacist, rancher, and bank teller.  Porter left the bank and focused on his fledgling newspaper, the Rolling Stone, until auditors discovered a shortage at his former employer and indicted him for embezzlement.  He was convicted and sentenced to five years.  From his prison cell, Porter reinvented himself as O. Henry with short stories characterized by witty prose, plays on words, characters drawn from his own colorful life, and clever endings with surprise plot twists.  Moving to New York City, he turned out over 300 stories and earned worldwide recognition before dying at the age of 47 of alcoholism.  One of his most popular works is "The Gift of the Magi," a tender tale of a young couple who sell their most prized possessions to buy Christmas gifts for each other.
Ralph Waldo Ellison (1914-1994) was named by his book-loving father for poet Ralph Waldo Emerson. After working for the Federal Writers Program and submitting book reviews, Ellison was encouraged to pursue a career as an author. His essays were well received, but could not compare to the reception of his novel, Invisible Man. Published in 1952, the book dealt with issues of racial prejudice and the search for personal identity. A new type of black character was introduced, a man who was educated and well spoken. In the book, the narrator calls himself invisible because "people refuse to see" him.
Mary Flannery O'Connor (1925-64) saw her talent and desire for writing as a God-given gift.  She felt it was her divine calling, and answered it through literary works filled with imagery of original sin and questions of ethics and morality.  Fiction was her religious pulpit.
Henry James (1843-1916) has earned a reputation for being one of the greatest writers of his generation. His works are most famous for their exploration of the interactions between Americans and Europeans. This "international theme" was characterized by drama, comedy, and tragedy all in one piece of literature.