Missing Inverted Jenny Found!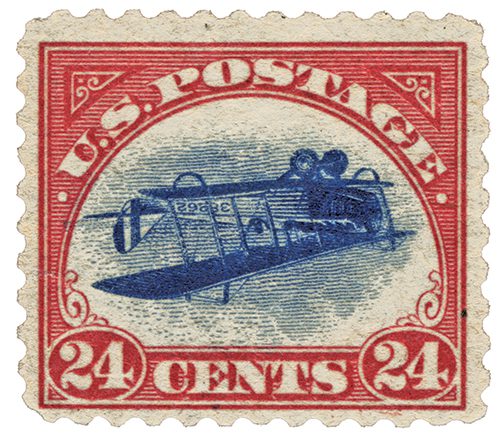 A mystery over 60 years in the making 
In 1955, a block of four inverted Jenny stamps was stolen from a Virginia stamp show. By the 1980s, two had been recovered, but the mystery still intrigued collectors.
In 2014, Mystic's President Don Sundman offered a $100,000 reward for the remaining two missing stamps to be returned. One has recently been discovered in a collection from Ireland and turned over to the American Philatelic Research Library.
| | |
| --- | --- |
| Don Sundman presenting $50,000 reward check to the man who found the Inverted Jenny, Keelin O'Neil. | Mystic President Don Sundman with the recovered Jenny Invert at the World Stamp Show. |

Click here to read the whole story.