Stamps with Small Flaws
In addition to stamps in very good and premium condition, Mystic sells stamps with small flaws.  We do this so you can own old stamps that would otherwise be quite expensive to collect.
This is a great benefit to you because stamps with small flaws sell for lower prices, usually 30-50% off a stamp in very good condition!  That means you get more stamps for your money.
Most US stamps issued between 1847 and 1940 are available with small flaws.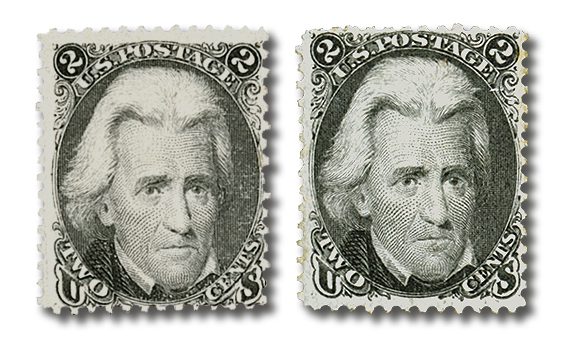 Why Do Some Stamps Have Small Flaws? 
Stamps are fragile and often show their age.  Stamps from 1940 back to the first U.S. stamps are 80 to 175 years old.  They may have had a long journey from the place where they were issued so long ago.
What Small Flaws Do These Stamps Have?
Common flaws include a small tear, no gum, thinning (due to a hinge being removed), straight edge, or small stain.  Some flaws can be seen only on the back of the stamp.
Small flaws don't detract from the collectability of old and historic U.S. stamps