Want to Create Your Own This Day in History Album?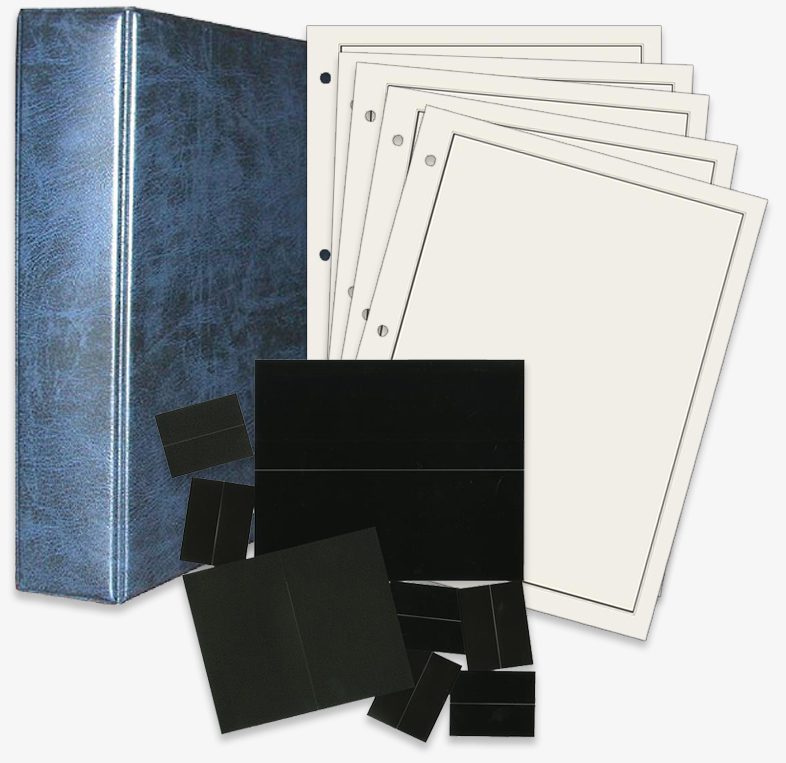 Get Handy Supplies to Protect Your
This Day in History Collection 
If you enjoy Mystic's This Day in History and want to make it a part of your collection, I have good news. For your convenience, we've collected several useful and affordable supplies to help you create your own customized This Day in History album. Below you'll find everything you need to protect and display your This Day in History collection.
Remember – every stamp, cover, and coin in our articles is "clickable" so you can order each of them for your collection.  Plus it's easy to print out our daily posts and add them to your album to accompany your stamps.
Mystic's All-Purpose Binder
All-purpose 2-inch, 3-ring binder with handy "Lay-Flat" design, which makes it easy for you to mount and view your stamps. Measures 11″ x 11 1/2″.
Blank Pages
Set of 24 acid-free archival quality blank pages fit all Mystic-designed 3-ring binders.
Binder Labels
Clear adhesive-backed, vinyl labels adhere firmly to your stamp binder. Sheet contains 157 labels with gold writing to match the wording on your Mystic binders.
And to further protect your stamps, choose the convenient mount grab bag that's right for you:

450 assorted black mounts
50 assorted black mounts
100 assorted clear mounts

For your convenience, you can also find the exact mounts you need on the blue "Mounts" bar on every stamp page.

Or click here to select a stock book for your collection. Stock books come with archival-quality strips already mounted to the pages (many of which are double-sided) so you can place your stamps quickly and easily.
SaveSave