Introducing Mystic Rewards!
Get FREE Stamps and Supplies with
Mystic Reward Points
Great news – you can get free stamps and supplies for your collection with Mystic Reward Points.
Here's everything you need to know about Mystic Rewards: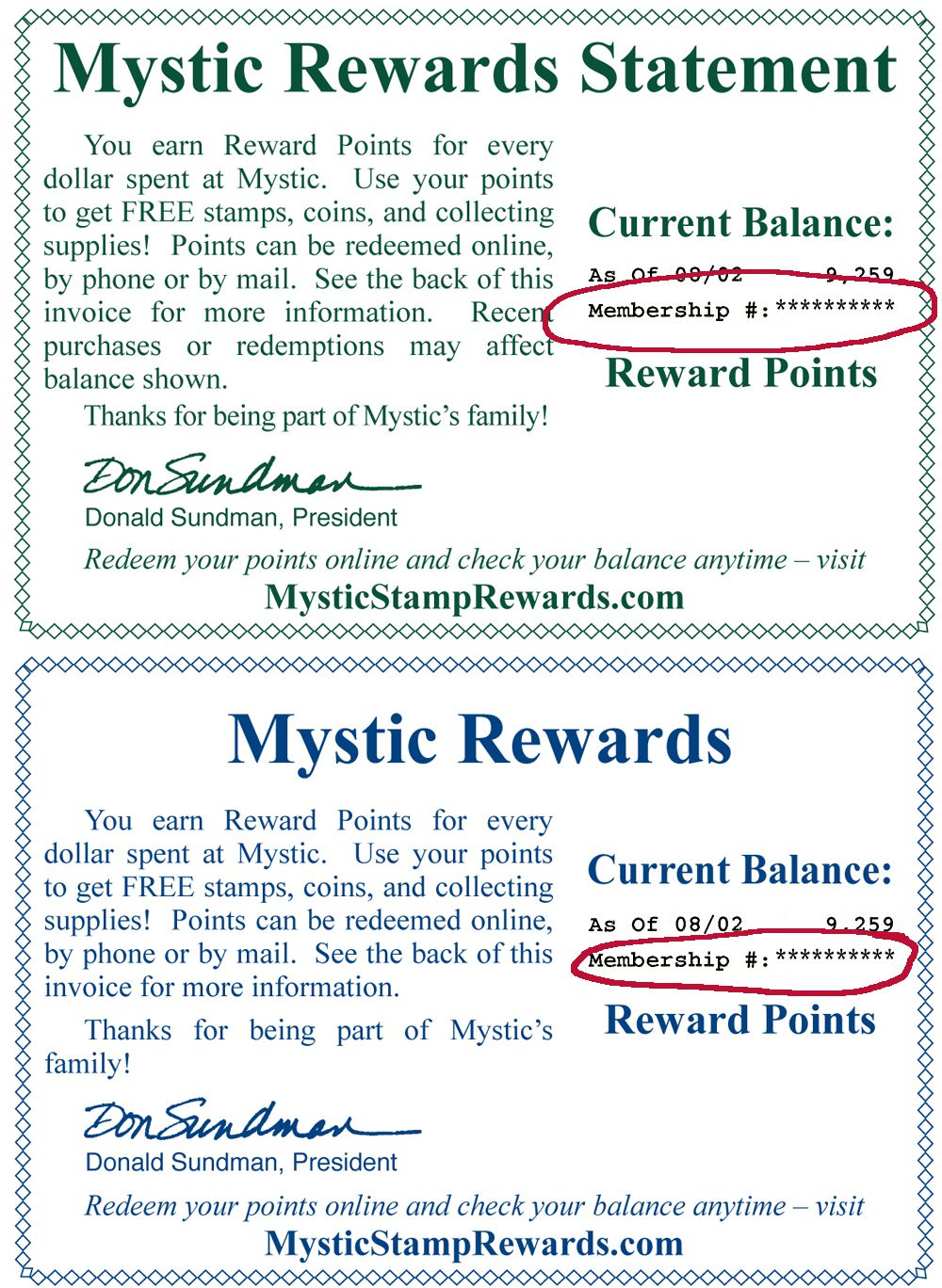 You earn 10 Reward Points for every dollar spent at Mystic.
We'll keep track of your purchases and credit Reward Points as you earn them – You won't have to worry about losing your paper Reward Points, or spending time counting.
It's quick and easy to shop with Reward Points online at MysticStampRewards.com.
You can also redeem your Reward Points by phone or mail.
Your Reward Point balance can be viewed online anytime.
You'll also receive a quarterly statement in the mail with your Points balance and special offers.
We've made a wide selection of great stamps and collecting supplies available for FREE through Mystic Rewards.  You can also use your reward points to SAVE on select special offers.  This way you can use some of your shares to get those items at a lower price.   Click here to sign in and check your balance – you might have more Points than you think!
We're always adding new coins and supplies to Mystic Rewards, so be sure to check back often!