First Solar Eclipse Over the U.S. in 38 Years 
First Solar Eclipse Over the U.S. in 38 Years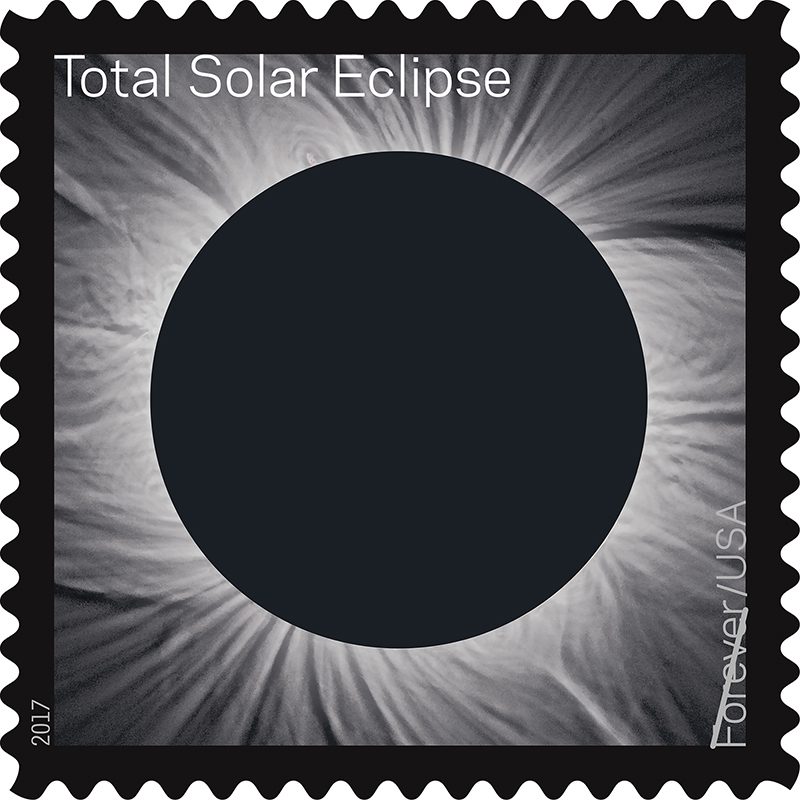 Today, August 21, 2017, marks the first total solar eclipse of the sun to pass over the United States since 1979.
A total solar eclipse is a phenomenon that occurs when the moon passes between Earth and the sun, completely blocking its light for several minutes. As the moon continues its orbit, different areas of the Earth experience totality (full coverage of the sun) at different times. Some may only see a partial eclipse while others may not see an eclipse at all.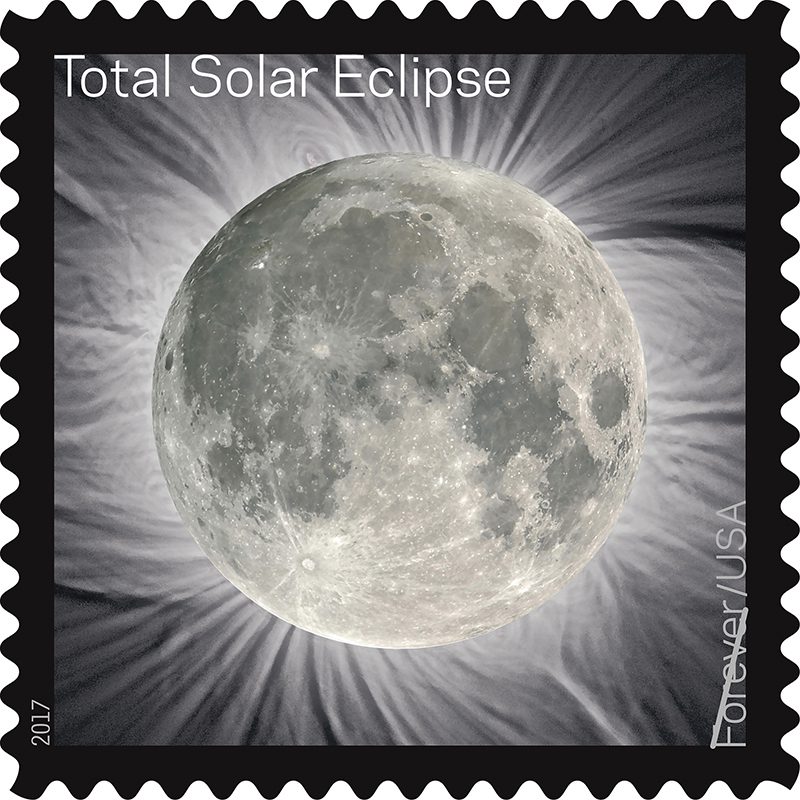 August 21, 2017, marks the first total solar eclipse to cross both U.S. coasts since 1918. It is also the first time since 1257 a total solar eclipse can be viewed only from within the continental United States.
Looking directly into the sun at any time can cause permanent damage to the human eye. For this reason eclipse glasses must be worn to watch the event. These lenses protect the retina with specially designed filters that block harmful solar rays, something normal sunglasses cannot do. Telescopes and cameras should also have solar filters attached to prevent possible damage to sensors and other equipment.
The USPS created the first heat sensitive stamp to commemorate the awe-inspiring total solar eclipse. The center of the design appears black at first, but when warmed, reveals the moon with the sun's rays extending behind it.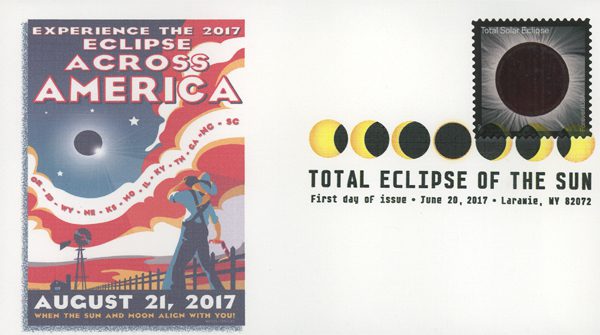 Click here for more about the eclipse from NASA, plus live video streams of the eclipse.
Click here to see what else happened on This Day in History.
Did you like this article? Click here to rate: