The Million Dollar Quartet's Only Session
The Million Dollar Quartet's Only Session
Music history was made on December 4, 1956, when Elvis Presley, Jerry Lee Lewis, Carl Perkins, and Johnny Cash met coincidentally at Sun Studios.
One of the greatest musical collaborations of all time happened purely by chance. That December day, Carl Perkins, who'd gained fame for "Blue Suede Shoes," went to the Memphis studio with his brothers to record some new songs. Sam Phillips, owner of Sun Records, had invited Jerry Lee Lewis (relatively unknown outside of Memphis at the time) to play piano for Perkins' session.
Later on, Elvis, just 21 years old at the time, stopped by to visit Phillips. They listened to Perkins' recording and Elvis eventually went into the studio to jam with Perkins and Lewis. Not long after, Johnny Cash, who had recently had a few country hits, also came to the studio. He later claimed he was the first to arrive because he wanted to watch Perkins perform.
Then history began to unfold. The four men began singing along to a number of gospel songs that they all grew up with, as well as some soul and rockabilly tunes. Recording engineer Jack Clement said to himself that he'd "be remiss not to record this," and so he did, capturing a collaboration that would never happen again. Phillips knew he was witnessing history and invited a writer from the local newspaper to come to the studio. The next day, the Memphis Press-Scimitar ran an article titled, "Million Dollar Quartet," accompanied by this famous photo.
Though Phillips had the recording, he never did anything with it. In 1969, Shelby Singleton bought Sun Records and began releasing large portions of the 10,000 hours of miscellaneous tape he discovered there. Finally, in 1981, he released the 17-track Million Dollar Quartet LP, which has been called the "Holy Grail of Rock 'n' Roll." After additional songs were discovered, the album was released again in 1987 as The Complete Million Dollar Session. Including an additional album in 2006, some 47 tracks have been released. Most are incomplete songs – mixed with chatter among the musicians – capturing a moment in time rather than a perfected commercial release.
In 2007, the recording session was adapted into a stage musical that reached Broadway in 2010.
Click here to view our wide selection of Elvis Presley Stamps.
Click here to see what else happened on This Day in History.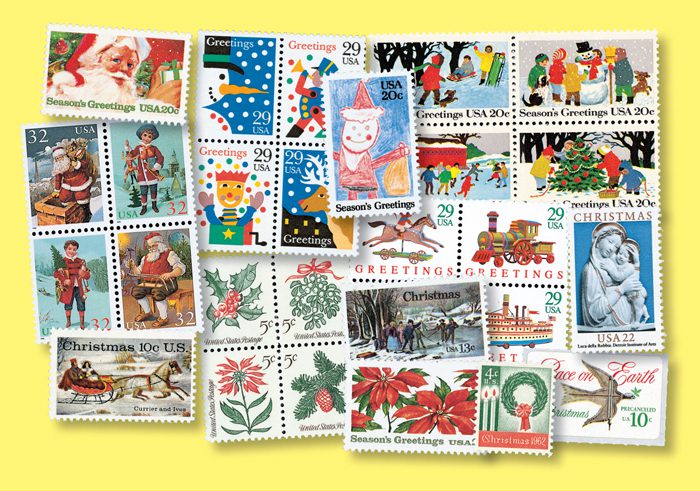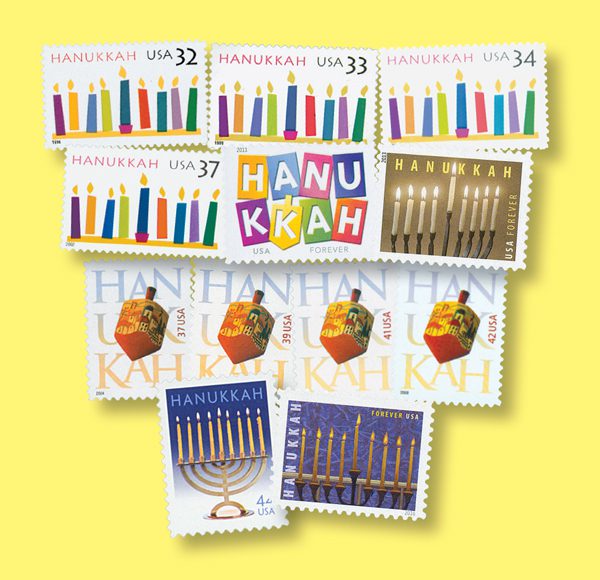 Click here for more Christmas stamps.

Did you like this article? Click here to rate: