First Transatlantic Flight 
First Transatlantic Flight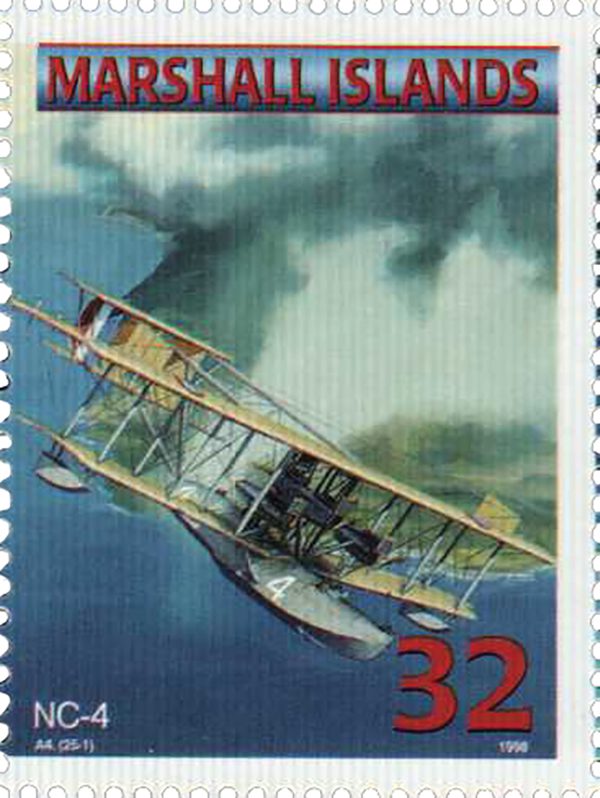 On May 16, 1919, Albert Cushing Read departed Newfoundland, beginning the first transatlantic flight.
As early as 1910, aviators hoped to be the first to fly across the Atlantic.  Then in 1913, British newspaper publisher Lord Northcliffe issued a challenge – 10,000 pounds to the first person to fly across the Atlantic in 72 hours.  Around the world, aviators scrambled to be the first.  In the US, Glenn Curtiss was among the hopefuls.
He worked with Navy officer John Towers to build a flying boat called America.  Both men hoped to take part in the flight, but Curtiss' wife didn't want him to risk his life and Towers was put on alert in case of trouble with Mexico.  So they assembled a crew and planned the flight for August 15, 1914.  However, Germany declared war on France and England at the beginning of the month.  The America was sold to England as a prototype for patrol seaplanes and the contest was postponed.
By 1917, submarine warfare was plaguing the US as it tried to send planes to Europe.  At the time, they would send them on ships, but German U-boats kept attacking them.  So the US Navy wanted to develop flying boats that could cross the Atlantic on their own.  They called on Glenn Curtiss, who submitted plans within three days. They immediately set to work on the Navy-Curtiss Number One (NC-1).  By the fall of 1918, the plane had been tested and could carry a record 51 men.  But then the war ended on November 11, and the plane was no longer needed for military use.
The transatlantic flight competition was renewed and the Navy committed to proceeding, though they decided that they would not accept the prize money if successful.  In all, three planes were built and allocated for the trip – NC-1, NC-3, and NC-4.
The journey began at 10:00 a.m. on May 8, with the planes departing Naval Air Station Rockaway in New York City.  From there, they flew to Chatham, Massachusetts.  One of the planes, NC-4, piloted by Albert Read, had an oil leak.  The plane could still fly but at a slower speed.  Later on, a connecting rod failed and the plane only had two functional engines.  Read was forced to land at sea.  Eighty miles from Chatham, he taxied the boat to its destination, arriving there at 7:00 a.m. on May 9.
At Chatham, the NC-4 was repaired, but take off was delayed a few days due to weather.  They left Chatham on May 14, arriving at Halifax, Nova Scotia that afternoon. The next morning they flew to Trepassey Bay, Newfoundland.  At 6 p.m. on May 16, 1918, the three planes departed Trepassey Bay to begin their journey across the Atlantic to the Azores.  As they made their way, a series of destroyers would steam along below them, sending out black smoke to mark their route during the day.  At night, they would point their searchlights up and fire shells occasionally to show their positions.
Along the way, NC-1 and NC-3 were forced down by rain, about 200 miles from their destination.  NC-4 was able to continue on, though it slightly changed its course and landed at Horta, Faial Island at 1:23 p.m. on May 17.  They stayed there for a few days due to poor weather before departing at 8:45 a.m. on May 20, reaching Ponta Delgado two hours later.  Once again grounded due to poor weather, the NC-4 finally took off again on May 27.  At 8:01 p.m., it touched down in Lisbon, Portugal, becoming the first plane to fly across the Atlantic.  They were warmly received there and Read was given the Portuguese award of Commander of the Military Order of the Tower and Sword.  Read and his crew later boarded their NC-4 and completed the journey to London on May 31.
Click here to see what else happened on This Day in History.
Did you like this article? Click here to rate: