Admiral Byrd and the "Little America" stamp design
U.S. #733 commemorates Admiral Byrd's historic expedition to the South Pole. President Franklin D. Roosevelt helped design the stamp, which depicts the route Byrd's explorers traveled. Once there, a base camp dubbed "Little America" was set up. The camp included a mail station.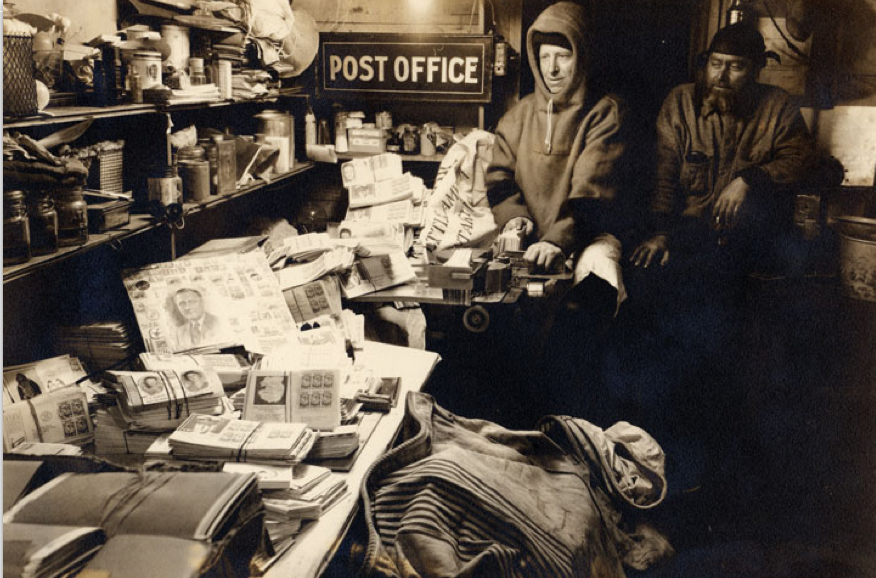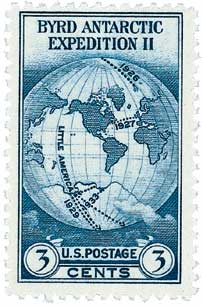 This stamp was not distributed for public sale. It was issued for use on letters mailed through the Little America Post Office which was established at the base camp of the Byrd Antarctic Expedition in the territory of the South Pole. There was a service charge of 50¢ in addition to the 3¢ postage rate.