Elvis Presley – King of Rock 'n' Roll AND Postage Stamps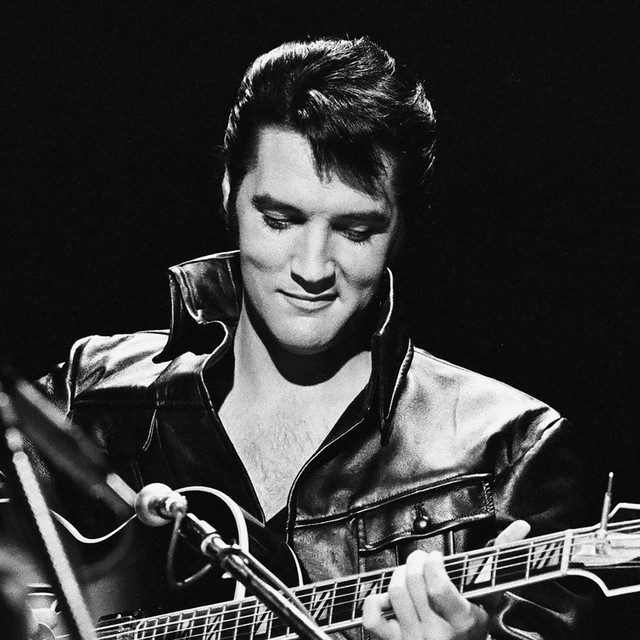 Ever since Elvis Presley's death in 1977, fans across America clamored for a postage stamp honoring the King of Rock 'n' Roll.  The world's first Elvis stamps were issued by St. Vincent in 1985 (four singles and four souvenir sheets), but the US still had nearly a decade to wait.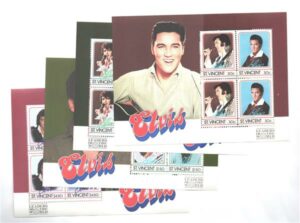 Around 1988, Postmaster General Anthony M. Frank began suggesting that he might someday issue a stamp to honor Presley and other major figures in American music.  The USPS discussed the idea and held focus groups to gauge interest.  While many people liked the idea of an Elvis stamp, there was some reluctance due to some controversial aspects of his life.
After years of debate, the USPS announced on January 7, 1992, that Elvis would appear on the first stamp in a new series honoring famous American musicians.  That same day, Postmaster General Frank also announced that the design of the Elvis stamp would be left up to the American people.  The public would vote on whether the stamp would picture a young or older Elvis.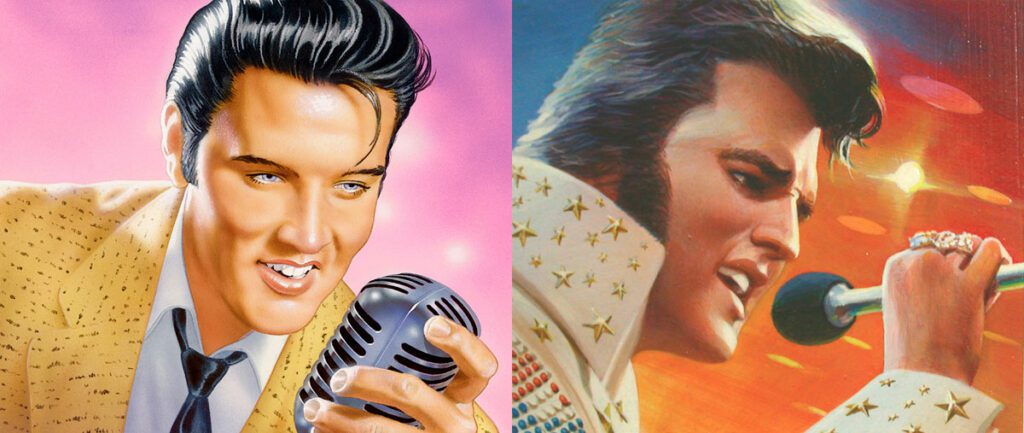 The balloting period lasted from April 4 – 26, 1992, with the USPS mailing out 5 million cards to post offices across the country.  People magazine also included ballots in one of their issues.  Individuals from all walks of life weighed in, with some 1.228 million votes cast.  In the end, the young Elvis design won out three to one.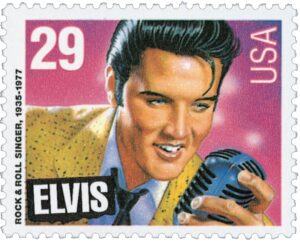 At first, the USPS printed 300 million Elvis stamps, but when advance demand proved even greater than expected, they increased that number by 200 million the month before the stamp was issued.  The 1993 29¢ Elvis stamp was issued on January 8, 1993, with a first day ceremony held at midnight at Graceland with Priscilla and Lisa Marie in attendance.
In all, the USPS printed 517 million Elvis stamps, three times the usual print run for a commemorative stamp of that time period.  As of 2022, the 1993 Elvis stamp remained the most widely publicized and most-saved US commemorative in history.
A Second U.S. Elvis Stamp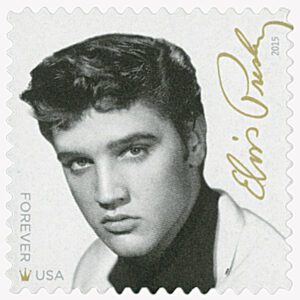 In 2015, the USPS released a second Elvis stamp, this one as part of the Music Icons Series.  It pictures a 1955 black-and-white photograph of Presley taken by William Speer plus a small golden crown in the corner emphasizing his "King of Rock 'n' Roll" nickname.  It also includes his official signature.  The stamp was released around the same time as a new Elvis Presley hits album entitled Elvis Forever (the new postage stamp was a Forever stamp, as well).  Elvis is one of only a small handful of Americans to appear on commemorative postage stamps without having been elected president of the United States.
Elvis Makes a Pop-Culture Comeback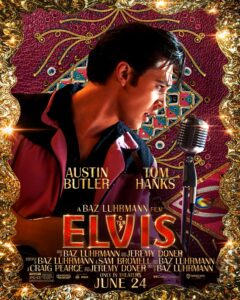 In 2022, a new major motion picture, Elvis, was released recalling the King of Rock 'n' Roll's life.  It brought Elvis back to the forefront in what the Los Angeles Times called " just a reinvigoration of the Elvis myth.  It's also a resurrection of the King himself."  It brought back memories for those who lived through Elvis's rise to fame as well as introduced younger generations to the man who changed music history forever.
Want to own some great Elvis stamps, coins, and more?  Click here to shop our entire Elvis inventory!  Here are just a few examples…
| | | |
| --- | --- | --- |
| This Micronesia sheet includes six mint-fresh Elvis Presley stamps picturing black-and-white photographs from throughout his career. | Four mint Tuvalu stamps picture images of Elvis from his famous 1968 Comeback Special. | Tasteful Elvis money clip and pendant include specially designed coins. They also make a great gift! |