How to Start Your Stamp Collection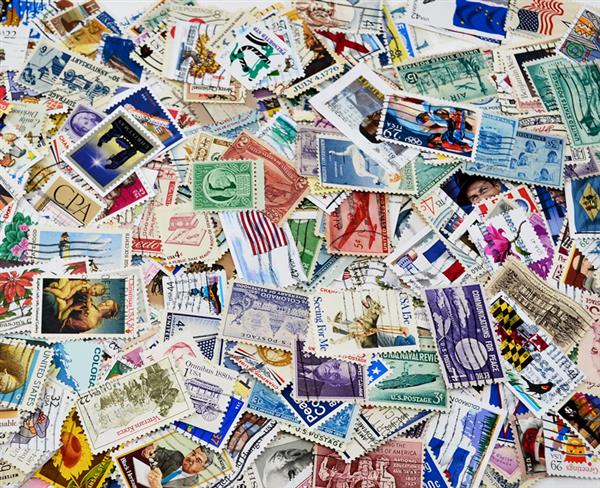 You can start your collection right at your own mailbox! Just save all envelopes with stamps on them, and follow our easy directions on how to safely remove the stamps from the paper. (See how to soak your stamps.) Ask your family and friends to save their stamps for you, too.
As your collection expands, you'll want new ways of acquiring stamps. All kinds of stamps can be purchased easily through the mail and on the Internet. Always buy stamps from a reputable company (like Mystic) that guarantees your satisfaction. Mystic offers catalogs and price lists as well as "stamps on approval" that let you receive stamp selections at home before you pay even one penny. Keep only the stamps you want and return the others with your payment! Learn more about Mystic's Approval Service.
Wondering what to collect?
It's up to you! There's no right or wrong way to collect stamps, so you're free to choose what pleases you. You can collect all US stamps or just modern US commemoratives. Your collection may be organized by stamp type such as definitive, airmail, or revenue (more information). You could devote your collection to a single topic that interests you, such as cats, sports, space or paintings. Foreign stamps offer a window into other cultures, are a great way to enjoy geography, and offer "armchair travel." Other neat possibilities include First Day Covers, exotic postmarks, and stamps issued during a specific era like the Civil War. These are just a few ideas.
Your fellow stamp collectors are eager to share their hobby, so consider joining a local stamp club for information and inspiration! The Internet can help you too.
Scott Catalogue Numbers
Scott Publishing Company developed the first complete identification system for stamps. Scott doesn't offer stamps for sale, but lists estimated values for each one and assigns each a "Scott number" in its annual catalogs.
Most stamp dealers, collectors, and even the US Postal Service use Scott numbers to identify US stamps. Mystic's catalogs, circulars, and now our American Heirloom Albums identify US stamps by Scott number.
Scott's yearly catalogs also identify most foreign stamps. Some countries have their own catalogs, listing stamps that Scott doesn't.
Why some stamps are so valuable (and others aren't!)
The value of a particular stamp is based mainly on the law of "supply and demand" – and condition. If demand is high and supply is low, the price for an issue will usually increase. If the supply is low but demand is also low, the price will stay the same or decline. Older stamps of higher quality – never hinged, or with premium centering – usually sell for more than those in good general condition. Rare error stamps such as the famous "Jenny Invert" are very valuable because few exist.
For many collectors, the real value of a stamp has little to do with money. It's the sense of pride that comes from watching our collections grow, the fun of discovering our American and world heritage, and the privilege of owning important pieces of history, and preserving them for future generations.