Mystic Buys Stamps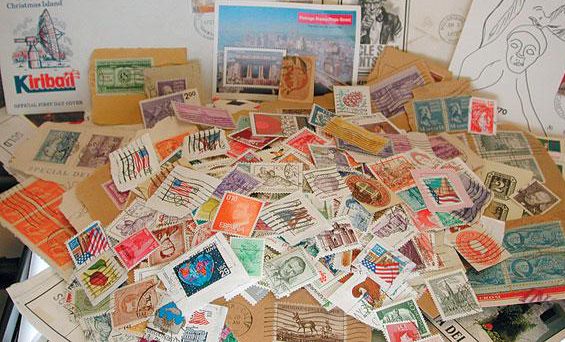 Mystic spent over $72 million on stamps in the past five years, yet our need for stamps is still at an all-time high.  If you're ready to sell your stamps, call Mystic and see why it's always easier to deal with the best.
And although we're America's leading stamp dealer, we're proud of our small-town values and can guarantee you'll be treated by the "Golden Rule."
• We pay full market prices for your stamps.
• We treat you with honesty, respect and professionalism.
• We pay you "on the spot."
• We pledge that a Mystic Stamp expert will value your stamps.
We've been around for a long time – since 1923 – and we've always treated our clients the way we like to be treated – with respect, candor and honesty. Our spotless reputation ensures you'll be paid what your stamps are worth. (It may be more than you think.) Call us today at 1-800-835-3609 and get an excellent price for your stamps along with the first-rate treatment you deserve.
Note:  For the best service selling smaller collections, we prefer you ship your stamps to our office in Camden, where our team of professionals will evaluate them.
How to Ship Your Stamps to Mystic Stamp Company…
Special Note: Please call 1-800-835-3609 before sending stamps to Mystic.
It's very important to properly prepare your stamps for shipping.  Taking a few precautions will maximize the safety of your stamps.  Here are a few helpful tips:
• Place all the items you're shipping to Mystic in a plastic bag inside the box to prevent water damage
• Secure stock books and albums with rubber bands to keep them from opening.  This keeps your stamps from coming loose.
• Place albums and stock books in the box, "right side up." Mark the box "this side up."
• Use plenty of packing material.  Fill any empty spots in the box with packing material to prevent contents from shifting
• Wrap a strong packing tape around the box to hold it together in case it's damaged.
• Put your name, address and telephone number on each item – such as an album or stock book – you are shipping.  This will aid in the recovery of your stamps should the contents of your parcel become separated during shipping.
Unfortunately, even a properly prepared package may be damaged.  (This is unlikely.)  So we recommend you insure your package.  Insure your stamps for an amount you would find satisfactory if they were lost.  Your stamps are insured while they are at Mystic.
Mystic's address is:
Mystic Stamp Company
Attn: Stamp Buyer
9700 Mill St.
Camden, NY  13316