Mystic Discovers Missing Color Error on 2014 Circus Stamp Sheet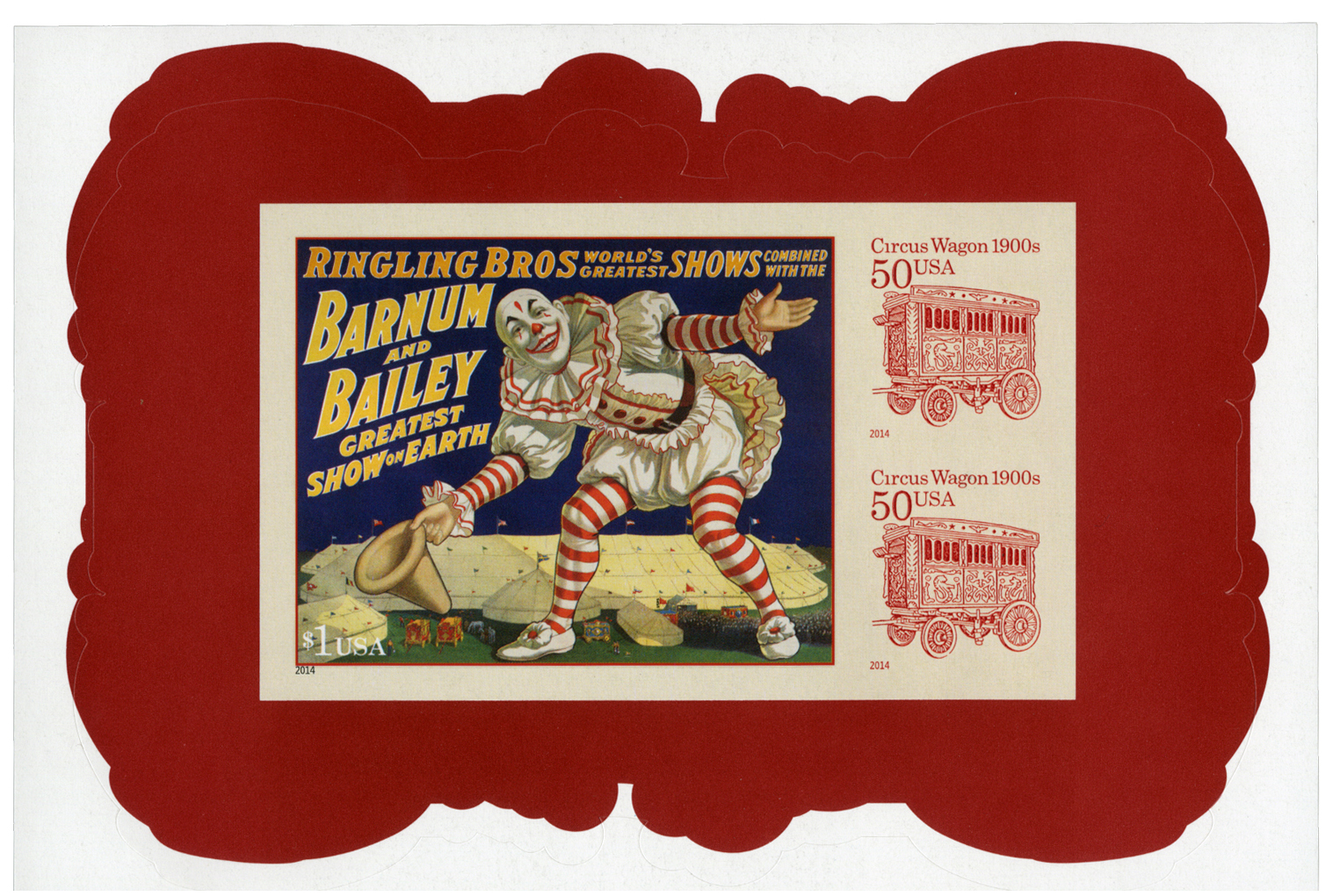 Big news – a Vintage Circus Poster error was found today among the press sheets purchased by Mystic.  The sheet was designed to be issued with a gilt edging around the selvage as shown below.  The error sheet we discovered (pictured above) lacks the edging.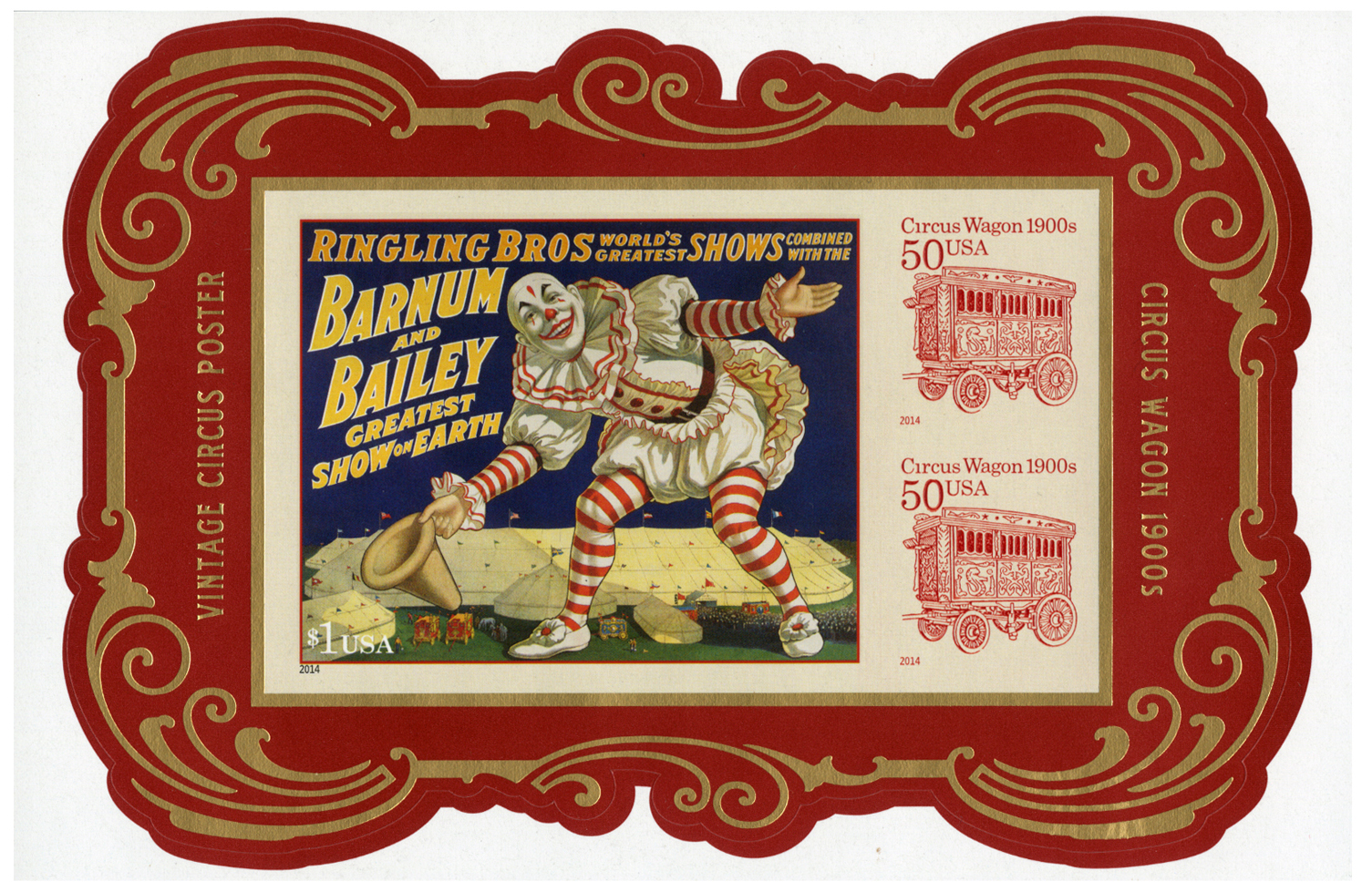 Mystic President Don Sundman explained the press sheet of 12 had already been cut into individual souvenir sheets when the error was found.  "I'm excited – the discovery of this souvenir sheet means there are 11 more here in the building.  I'm anxious to find the rest!"
This story is developing and we'll report updates as we find them.