Top Prices Paid for Rare Jenny Invert Stamps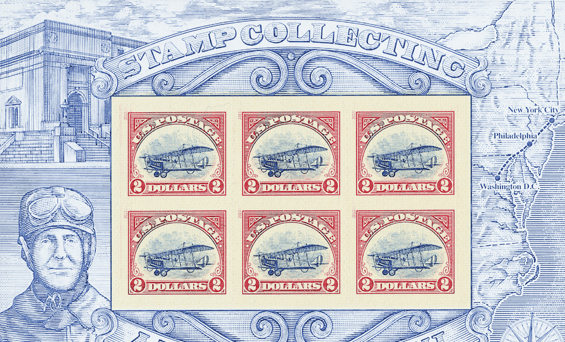 Mystic is Paying Top Prices for the
Rare 2013 Jenny Invert Stamps

Are you one of the lucky few to find a right-side-up Jenny Invert sheet? Mystic will pay more for your stamps. Call 1-800-835-3609 or email stampbuyer@mysticstamp.com to get an instant offer for your stamps.
The Postal Service created 100 additional sheets of the Inverted Jenny Commemorative with the plane flying the right way. In other words, it's an "inverted invert." In essence, this is a "misprint of a misprint" or an "intentional error." No matter what you call it, these stamps have created a fun story for collectors. And for a lucky few, they will be a valuable discovery.
The lucky folks who find one of the rare modern Jenny invert stamps will also discover a note of congratulations and a phone # to call to receive a certificate signed by Postmaster General Patrick Donahoe.
Mystic Stamp Company is America's leading stamp buyer and has a long, well-reported history of paying more for stamps. In fact, Mystic owned the only plate-number block of the original Jenny Inverted error stamps. Mystic displayed this national treasure at stamp shows before selling it for a record amount in 2014.