Water-Activated vs. Self-Adhesive Stamps
The world's first adhesive postage stamp was issued by Great Britain in 1837.  The Penny Black had a substance applied to the back made from potato starch, wheat starch, and acacia gum.  For more than a century, most stamps were water activated, meaning they had a gum backing that had to be moistened before use.   Collectors soaked these stamps in water to remove the paper the stamp was applied to.  (For more information about soaking stamps click here.)
Self-adhesive stamps are affixed without being moistened.  Your stamps will always be on some form of backing paper*, whether it be the original paper the stamp came on (for mint stamps) or an envelope that went through the mail (for used stamps).  In either case, to add a self-adhesive stamp to your album, take a pair of good sharp scissors and trim around the stamp beyond the tips of the perforations, as close to the perfs as possible without cutting into them.  Ideally, you'll have 1 mm or less of space between the edge of the perforations and the edge of the backing paper/envelope.  You can then put them into the appropriate mount as usual (for help finding the right mount size, check out our handy Mount Finder Tool).
*We do not recommend attempting to soak off self-adhesive stamps.  While it can be done using certain chemicals, these can be hazardous to your health if not used in a well-ventilated area, or can even damage the stamps.  It's much safer to simply trim off the excess paper and use a slightly larger mount than might otherwise be needed.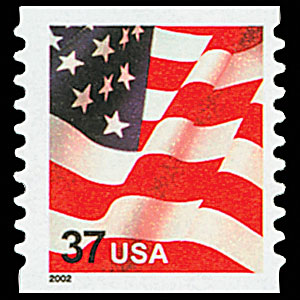 Most U.S. stamps issued today are self-adhesive.  They have wavy, "serpentine" die cuts
made to look like perforations or they'll have no perforations at all.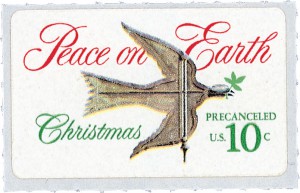 The first U.S. self-adhesive stamp was issued in for the 1974 Christmas season.  It was more expensive to produce than water-activated stamps and Postal Service officials thought it was being reused.  For collectors, the problem occurred over time.  They found if they tried to soak the stamp off the paper, the stamp's paper would separate destroying the stamp.  Many collectors just trimmed the paper.  After several years, the stamps became discolored because of the unstable adhesive that was used.  It would be many years before the U.S. would issue another self-adhesive stamp.
The Postal System tried self-adhesives again in 1989 with greater success.  The 1990s and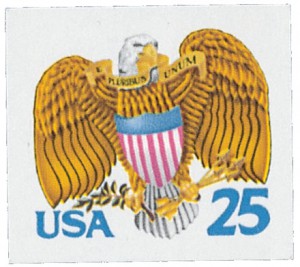 early 2000s marked a transition time.  In 1994, less than 10 percent of U.S. stamps
were self-adhesive.  By 2013, almost all the stamps were issued with that way.