George Washington Takes Command of 
The Continental Army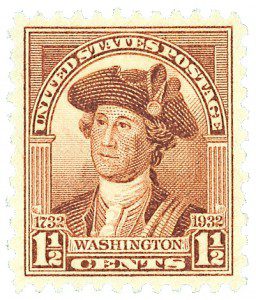 As America fought its war for independence against the British, it was decided that a commander in chief was needed to lead the newly established Continental Army. While some argued against Washington, the Continental Congress ultimately decided that his Virginian roots would help garner support from the southern colonies.
On July 3, 1775, George Washington accepted his new role, riding out ahead of his men at Cambridge, Massachusetts, and drawing his sword. Many of the troops were suspicious of the outsider they'd never heard of. But Washington was determined to transform the ragtag band of undisciplined men into a well-structured army. And he succeeded, as the Continental Army eventually overcame the British and won the American Revolutionary War.
Click here to add this stamp – and its history – to your collection.