Death of Sacagawea 
December 20, 1812, is generally believed to be the day that Sacagawea died in Kenel, South Dakota.
There's limited information about Sacagawea's early life, including her birth date, though many historians believe she was born in May 1788 near present-day Salmon, Idaho. She was a member of the Agaidika (Salmon Eater) of Lemhi Shoshone tribe.
In 1800, when Sacagawea was about 12 years old, the Hidatsa tribe captured her and several other young girls and many people in her village were killed. She was taken to a Hidatsa village near present-day Washburn, North Dakota. The following year, Sacagawea was sold to French-Canadian fur trader Toussaint Charbonneau, who made her his wife.
Then in 1803, the United States finalized the Louisiana Purchase, acquiring the vast area that lay between the Mississippi River and the Rocky Mountains. To explore the unknown territory, President Jefferson dispatched Meriwether Lewis and William Clark. By fall the explorers had reached the Missouri River, where they hired Charbonneau as an interpreter. Because she spoke Shoshone, they agreed to add Sacagawea to their party.
Sacagawea moved into the newly built fort constructed by the expedition's members and gave birth to a son, Jean Baptiste Charbonneau, on February 11, 1805. That April, she joined the Corps of Discovery up the Missouri River. Carrying her infant son on her back, Sacagawea guided the expedition over treacherous mountain trails and down roaring whitewater rivers.
Sacagawea often foraged for food, and when a riverboat capsized, she rescued vital supplies. The Corps then named the river after her. Her presence with the explorers also eased the suspicions of other tribes, because as Clark noted, "A woman with a party of men is a token of peace."
When the group encountered a band of Shoshone near present-day Montana, Sacagawea discovered the tribe's chief was her brother and was able to negotiate horses, without which the expedition might have ended. At the end of the expedition, Clark told Sacagawea's husband that she deserved "a greater reward for her attention and services on that rout than we had in our power to give her."
After the expedition ended, Sacagawea and her husband lived in the Hidatsa village for three years before accepting an invitation from William Clark to move to St. Louis, Missouri. There Clark helped them enroll their son in a boarding school and Sacagawea gave birth to a daughter, Lizette.
It is believed that Sacagawea, her husband, and daughter lived at the Fort Manuel Lisa Trading Post in the 1810s. A journal entry from the fort claims that Sacagawea died of "putrid fever" on December 20, 1812.
However, some Native American oral traditions tell a different story. Some believe that Sacagawea left her husband and married into a Comanche tribe and later returned to the Shoshone in Wyoming in 1860. There were tales of a woman named Porivo (chief woman) who had a Jefferson peace medal and spoke about leading white men on a long journey. Porivo died on April 9, 1884, and some people believe she was Sacagawea.
Click here to see what else happened on This Day in History.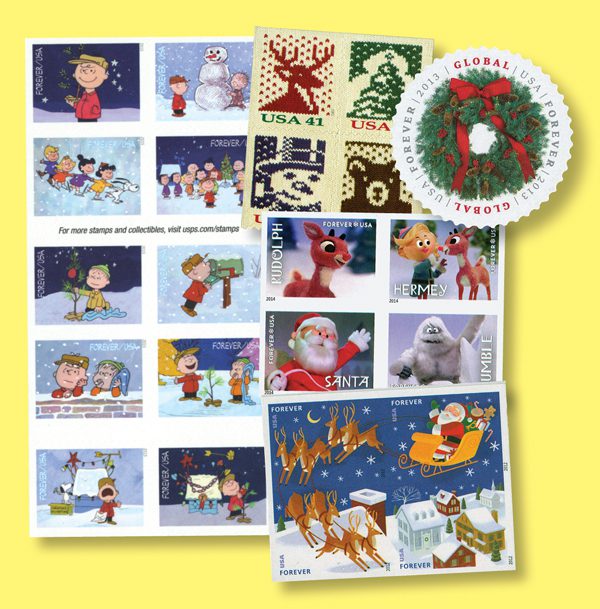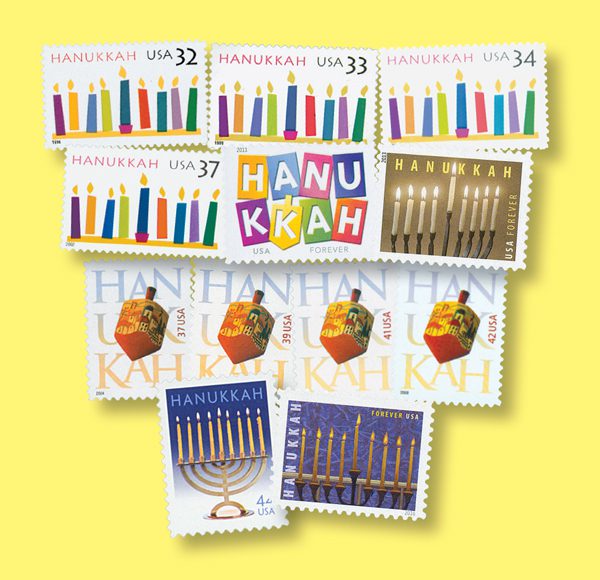 Click here for more Christmas stamps.
Did you like this article? Click here to rate: