First Flight Across the English Channel
First Flight Across the English Channel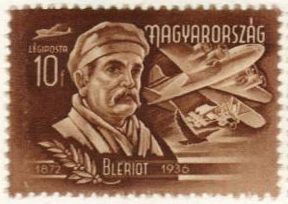 On July 25, 1909, Louis Blériot became the first person to fly across the English Channel.
Born in Cambrai, France on July 1, 1872, Blériot was the first of five children.  At the age of 10, he attended the Institute of Notre Dame in Cambrai, where he often won prizes for his engineering drawings.
Blériot went on to receive his higher education at the prestigious École Centrale in Paris.  After graduating, he served in the military for a year before joining an electrical engineering company. While there, he developed the first practical headlamp for automobiles and left to open his own headlamp showroom.  He found great success in this venture and soon two of the major automobile manufacturers of the time were using his lamps.
While Blériot became interested in flight while he was in school, it wasn't until he saw a plane at the 1900 Paris World's fair that he began to experiment with aviation on his own.  He first worked on ornithopters (which flap their wings like birds) before moving on to gliders.  Blériot worked with a partner for a couple years but ultimately branched off to form his own business.  While several of his early attempts failed, he eventually built the world's first successful powered monoplane.
In 1908, a model of his Blériot aircraft was shown at the Paris Aero Salon. After test flights early the next year, the engine was replaced with a stronger, more reliable version. A newly designed propeller was also added. In June of that year, Blériot flew his Type XI for almost a minute. The following month, he won the first Prix du Voyage (Travel Award) by flying 26 miles.
After that triumph, Blériot felt ready to make history. The Daily Mail had announced a contest in October 1908 – £500 to the first person who could fly across the English Channel.  When no flights occurred before the end of the year, the contest was resumed in 1909 and the prize money doubled.  Blériot wasn't the only person considering the flight – he had three rivals to contend with.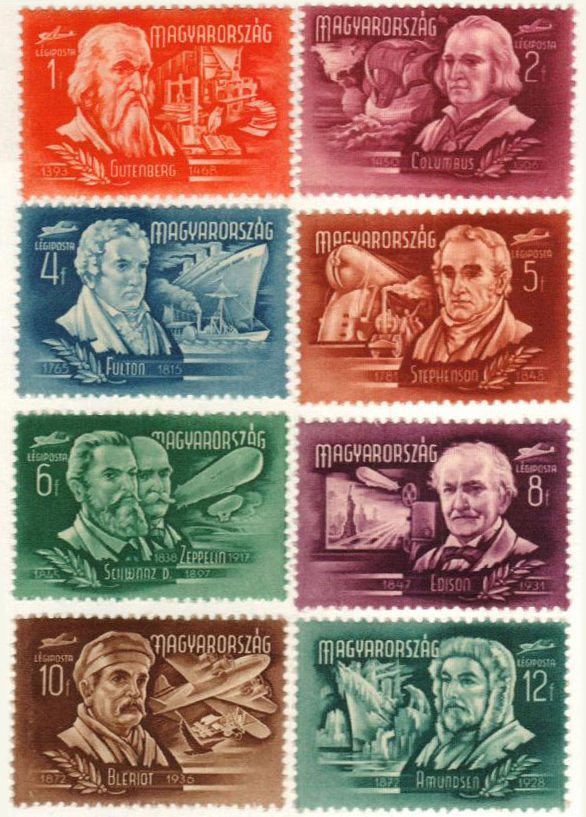 In mid-July, the aviators made their way to France and set up their own stations to prepare for the flight.  In some cases, as many as 10,000 spectators stood by waiting to watch the amazing attempts.  One pilot tried to make the flight on July 19 but was forced to land at sea.  The wind was too strong over the next few days, so everyone waited patiently.
Then, around 2:00 am on July 25, a member of Blériot's crew couldn't sleep and realized that the weather was perfect for the flight.  So he woke Blériot, convinced him to eat breakfast, and get ready to make history. At 4:15 am, he made a short trial flight in front of an excited crowd.  Once the sun had officially risen (the rules required the flight take place between sunrise and sunset), Blériot took off at 4:41 am.  He flew at about 45 miles per hour at an altitude of about 250 feet.
For a while, Blériot followed the course of a ship heading to England, but he eventually passed it, though he didn't have a compass.  At one point, he couldn't see anything but the water for about 10 minutes.  Then the English coast appeared on his left and Blériot made a rough landing, but was unhurt.  His total flight time was 36 minutes and 30 seconds.
Blériot became an instant celebrity and many orders were placed for his planes.  Eighteen years later, he was present when Charles Lindbergh completed his famous transatlantic flight and the two pioneering aviators posed for a photo together. Blériot continued to work in aviation until his death on August 1, 1936.
Click here to see what else happened on This Day in History.
Did you like this article? Click here to rate: