Happy Birthday Max Fleischer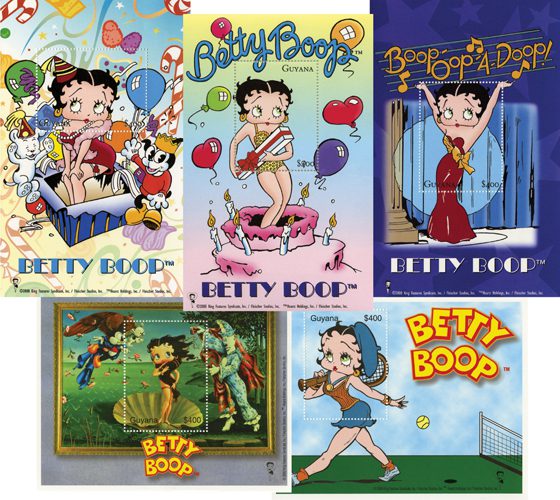 Animator, inventor, and film director Max Fleischer was born in Kraków, Poland, on July 19, 1883.
Fleischer was the second of six children born to an immigrant tailor. The Fleischer family moved to Brooklyn, New York, in 1887. Fleischer attended the Mechanics and Trademan's School and trained in commercial art at Cooper Union (the site of Abraham Lincoln's famed 1860 Cooper Union Address). He then worked as an errand boy and later cartoonist at The Brooklyn Daily Eagle.
After marrying his childhood sweetheart, Fleischer took a job as an illustrator for a Boston catalog company before returning to New York to serve as Art Editor of Popular Science magazine. During this time he also wrote books, including Noah's Shoes.
Soon Fleischer's interests turned to animation. In 1914, Fleischer invented "rotoscoping," which was a method where animators traced out live-action movements captured on pictures to create cartoons. Fleischer first used rotoscoping to trace the movements of a man in a clown suit – with the man being his brother, Dave. The character created by Max and Dave became Koko the Clown (sometimes spelled "Ko-ko"). Fleischer patented the rotoscope in 1915 and used it extensively for his early animation series, Out of the Inkwell for Bray Studios.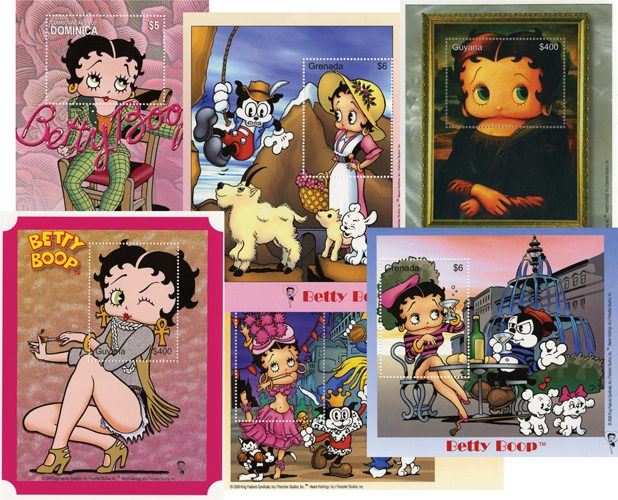 Then in 1921, Fleischer and his brothers Dave and Lou established Fleischer Studios to have full creative control of their own cartoons. They continued the Out of the Inkwell series and renamed it Inkwell Imps in 1927. During this time the Fleischers also joined with other businessmen to create the Red Seal Pictures Corporation, which owned 36 theaters along the East Coast.
In 1924, Fleischer introduced the now-famous "follow the bouncing ball" technique in his animated sing-along Song Car-Tunes series. The first cartoon to synchronize sound with animation, My Old Kentucky Home (1926), included a cartoon dog telling viewers to sing along as the ball landed on each letter. This short introductory clip preceded Disney's Steamboat Willie by two years.
Fleischer also produced educational shorts explaining Albert Einstein's Theory of Relativity and Charles Darwin's Theory of Evolution that used both animation and live action. Many of Fleischer's cartoons also included popular jazz performers of the day, including Cab Calloway, Louis Armstrong, and Don Redman.
In 1928, Fleischer joined the film industry in its transition to sound. He created the Talkartoon series and its star dog, Bimbo, in the cartoon Hot Dog. In 1930 he introduced Bimbo's girlfriend, a poodle-human hybrid. The following year her dog ears became hoop earrings and she became a human woman named Betty Boop, dubbed the "Queen of the Animated Screen." She grew so popular, Talkartoons was eventually renamed Betty Boop Cartoons.
By this point, Fleischer was one of two leading animation producers, with the other being Walt Disney. But their styles were quite different. Fleischer's cartoons were sophisticated and surreal and featured dark humor and adult psychology.
In the early 1930s, Fleischer acquired the rights to the popular comic strip character Popeye the Sailor. He introduced the character in film in 1933 in a Betty Boop short titled, Popeye the Sailor. Popeye was an immediate hit and would remain in regular animation until 1957. In fact, at one point Popeye was even more popular than Mickey Mouse!
Fleischer received another patent in the 1930s for his Stereotipical Process, a three-dimensional background effect. To create this effect, a circular diorama was placed behind the main action cells and rotated a click with each frame, creating a dramatic sense of depth.
For several years, Fleischer pushed Paramount Studio (which provided financial support) to allow him to create full-length animated features. It wasn't until after the success of Disney's Snow White and the Seven Dwarfs that they agreed. Fleischer's first animated feature was 1939s Gulliver's Travels. While it was a moderate success, it failed to make back all of its production costs. His second feature, Mr. Bug Goes to Town, fared even worse, as it was released just two days before the bombing of Pearl Harbor.
One success during this period was Superman. Paramount had wanted to capitalize the comic's success with a cartoon series. However Fleischer was busy working on his two films and didn't want his staff to be overworked. So he asked for a budget of $100,000 – about four times the usual budget of one of their shows. To his surprise the studio entered into negotiations, settling at $50,000 per short. In spite of his initial objections, Fleischer committed his team to the Superman cartoon, which proved to be one of the studio's most popular. It featured very realistic drawing and intricate scoring seldom-seen at the time. The first episode was even nominated for an Academy Award, but lost to a Disney cartoon. As an interesting side-note, the Fleischers introduced Superman's ability to fly. In the comics he could leap from place to place, but they thought this looked silly in animation, so they got permission to make him fly.
In spite of this success, the failure of the full-length movies led Paramount to take over Fleischer's studio, which they renamed Famous Studios.
Fleischer went on to work as head of the animation department of the Jim Handy Organization. There he produced training films for the Army and Navy for the war effort. After the war, he supervised the production of the first Rudolph the Red-Nosed Reindeer screen appearance – a cartoon short sponsored by Montgomery Ward. Fleischer then revived his Out of the Inkwell series, producing 100 color shorts for television. He reportedly formed a friendship with Walt Disney, who now employed many of Fleischer's former animators.
After suffering failing health for many years, Fleischer died on September 11, 1972. Time magazine later dubbed him "The Dean of Animated Cartoons."
Click here to see some of Fleischer's cartoons.
Discover what else happened on This Day in History.
Did you like this article? Click here to rate: