Betty Boop Makes Cartoon Debut
Betty Boop Makes Cartoon Debut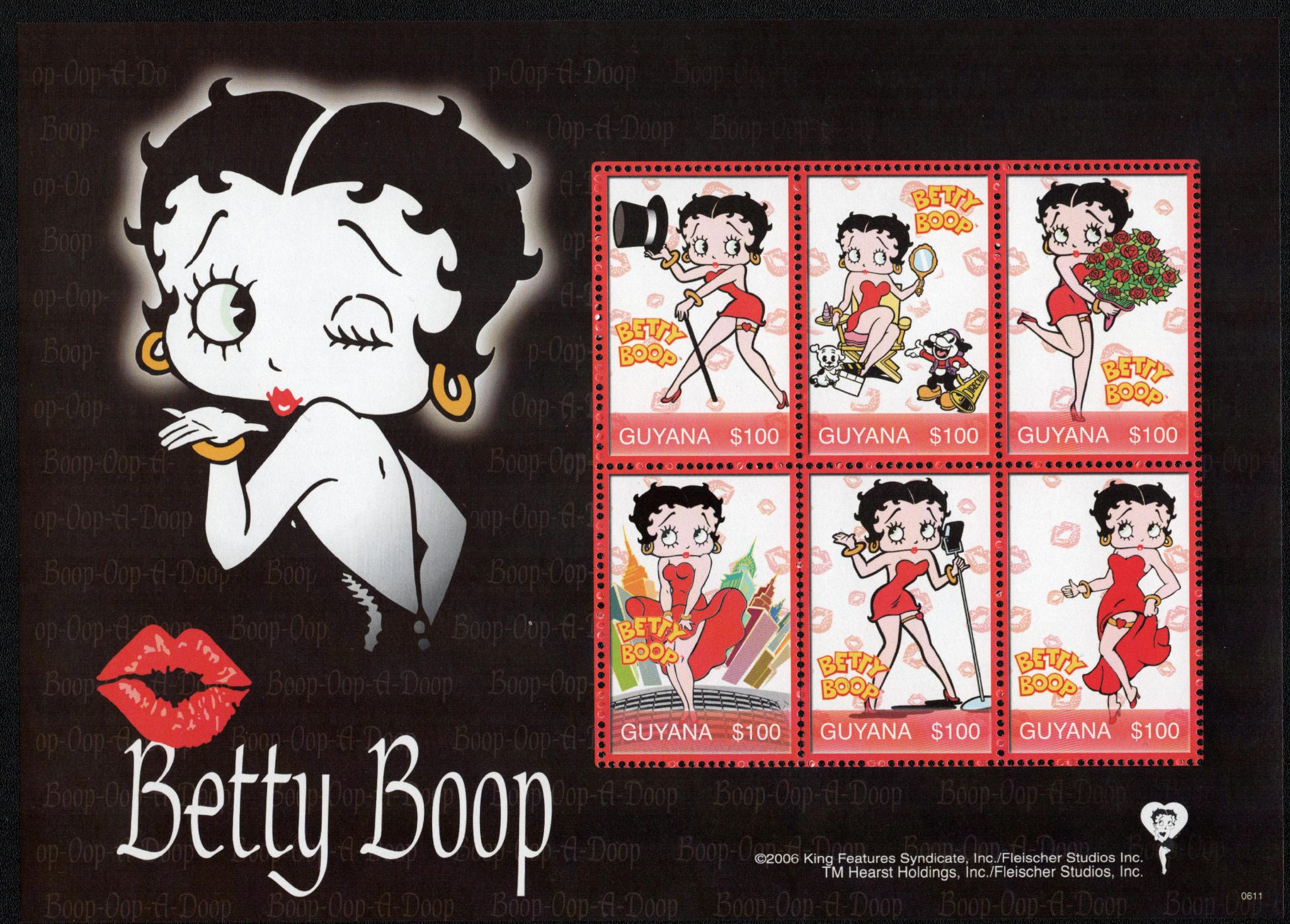 On August 9, 1930, Betty Boop made her first cartoon appearance in Fleischer Studios' Dizzy Dishes.
While Betty Boop eventually became Fleischer Studios' biggest cartoon star, her success didn't come overnight. It was Bimbo who was the main star for Fleischer Studios at the time, and he played an important part in her evolution.
From 1918 to 1929, Fleisher Studios produced a series called Out of the Inkwell starring Koko the Clown and a dog named Fitz.
When Walt Disney enchanted audiences with a mouse named Mickey, Fleischer realized they needed a competing figure. They started using Fitz as a primary character, and he became the main star of their new Talkartoons series in 1929. Fitz eventually was renamed Bimbo.
Unlike Mickey Mouse, Bimbo went through some dramatic changes. He was shown as tall and skinny, then short and round. Sometimes he was all black, and sometimes he was black with white spots – and sometimes white with black spots!
It was the introduction of a girl in his life that brought some consistency to Bimbo. On August 9, 1930, he appeared in Dizzy Dishes, with a brand-new character. Bimbo was working as a waiter in a cabaret, trying to keep up with demanding customers. In the background, another dog was singing – a French poodle that later became Betty Boop. Bimbo falls in love immediately – and America would soon join him.
Bimbo would next see Betty in Mysterious Mose in 1930, and Bimbo's Initiation in 1931.   Bimbo endures a dark-themed nightmarish ritual that tries to get him to join a secret society, which he resists. But when a looming society member pulls off its disguise, it turns out to be Betty Boop. This time Bimbo is quite happy to accept the invitation. Bimbo's Initiation was voted the 37th-greatest cartoon by members of the animation industry in 1994.
The inspiration for Betty Boop came from singer and actress Helen Kane and silent actress Clara Bow. Within two years, Betty outshined Bimbo. Her long poodle ears became large hoop earrings and her black dog nose became a girl's button nose and teenage Betty, as we know her, was born. First appearing as a supporting character, Betty was portrayed as "a flapper girl with more heart than brains," and in some cartoons was named Nancy Lee or Nan McGrew.
By 1932, Betty had her own series and was regarded as "The Queen of the Animated Screen." Betty starred in over 100 cartoons throughout the 1930s and made a cameo in the first Popeye cartoon in 1933.
One cartoon in particular, Minnie the Moocher, solidified Betty's image as a teenager of the modern era. In that episode, Betty runs away from home after a fight with her parents. She and her boyfriend Bimbo find themselves lost in a haunted cave. They encounter a ghostly walrus and other ghosts and skeletons singing the famous song, "Minnie the Moocher." Frightened, Betty and her boyfriend flee the cave and Betty returns home to her family.
The singing walrus in the cave was actually famed singer and bandleader Cab Calloway. This episode was a significant step in establishing Betty Boop as a top cartoon star. Additionally, the use of Calloway's song, "Minnie the Moocher" was intended to promote his upcoming stage appearances. Calloway also recorded two more songs in other Betty Boop animated shorts – Snow White and The Old Man of the Mountain.
The early Betty Boop cartoons were targeted more at an adult audience, with Betty wearing revealing clothing. Officially, she was 16 years old, and despite her grown-up style, she had a girlish innocence that perfectly reflected the flapper image she embodied.
By mid-1934, the National Legion of Decency and the Production Code imposed harsher restrictions on film and cartoon content. As a result Betty was dressed more conservatively and the cartoons lost a bit of their mature appeal.
The last Betty cartoon was released in 1939, but since then, she's enjoyed several "comebacks" and appearances in such hit movies as Who Framed Roger Rabbit.
Click here for more Betty Boop stamps and here for more Betty Boop cartoons.
Click here to see what else happened on This Day in History.
Did you like this article? Click here to rate: