Birth of Edith Piaf 
Singer, songwriter, and actress Édith Giovanna Gassion, better known as Édith Piaf was born on December 19, 1915, in Belleville, Paris, France.
The future star was named after Edith Cavell, a World War I nurse that had helped French soldiers escape Germany.  She took the name Piaf (slang for sparrow) in her 20s.
Born the illegitimate daughter of a café singer and a street acrobat, Piaf was raised in her grandmother's brothel.  Then in 1929, at the age of 14, she joined her father in street performances all over France.  These performances also marked her first time singing in public.  Piaf eventually left her father and began performing in an acrobatic trio and as a street singer in the suburbs of Paris.  Three years later, a romance with a delivery boy ended in the birth of a daughter, who would die of meningitis before the age of two.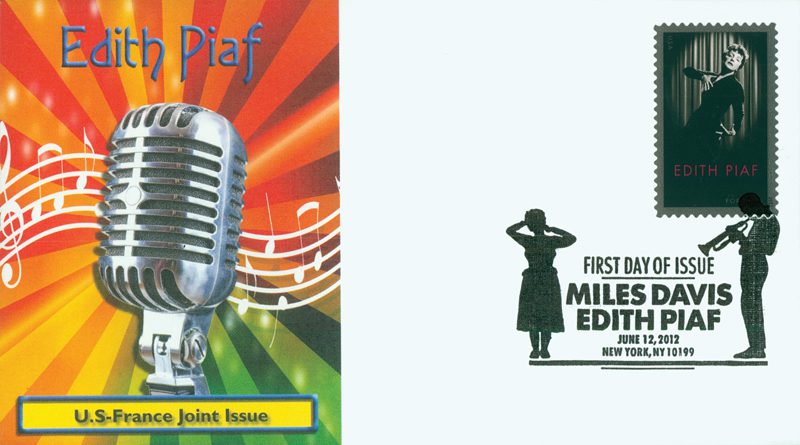 In 1935, Piaf met Paris nightclub owner Louis Leplée.  He persuaded Piaf to overcome her nervousness and sing on his stage.  Leplée also gave her the nickname La Môme Piaf ("The Waif Sparrow" or "The Little Sparrow"), and she would keep the name Piaf for the rest of her life.
With Leplée's help, Piaf produced two records by the age of 20.  After Leplée was murdered she was briefly considered as an accessory but was acquitted.  Piaf then began a relationship with Raymond Asso to help improve her image and he helped keep her away from questionable people.
Piaf's popularity quickly began to rise throughout Paris and France.  She co-starred in a one-act play, Le Bel Indifférent, and made many famous friends during World War II.  She wrote her signature song, "La Vie en rose," in 1945.  By war's end, she was the most popular singer in the country and her fame quickly spread around the world.  Soon Piaf was performing in the US, Europe, and South America.  During this time she appeared on The Ed Sullivan Show eight times and at Carnegie Hall twice.
Piaf's health suffered in her later years from extensive alcohol and medication abuse.  She died of liver cancer on October 10, 1963, at the age of 47.  Over 100,000 mourners packed the streets of Paris to glimpse Piaf's funeral procession.  A colleague recalled it as the only time since World War II that Parisian traffic came to a complete stop.  In the years since her death, there have been several films made about her life and "La Vie en rose" received a Grammy Hall of Fame Award.
In 2012 Piaf and Miles Davis were honored on a joint-issue of stamps between the US and France.  This US stamp sheet was the first to have a QR code (printed on the back).  When the code is scanned by a smartphone, you can read more about Piaf's life.
Click here to listen to Piaf's signature song.
Click here to see what else happened on This Day in History.
Did you like this article? Click here to rate: