Black Heritage Series 
On February 1, 1978, the USPS issued the first stamp in its now longest-running series, Black Heritage.
The first US stamp to commemorate an African American was US #873, honoring Booker T. Washington as part of the 1940 Famous Americans Series. Over the next 30 years, other stamps honored famous African Americans such as Frederick Douglas and W.C. Handy. But a big change would come in the mid-1970s.
In the early 1970s, much of the country was excited about the upcoming Bicentennial celebrations. The USPS had a large, multi-year set of stamps planned to honor significant people and events from the Revolutionary War. In 1975, the Queens County, New York, Bicentennial Committee held a meeting to discuss their plans for the celebrations. Among those in attendance was Clarence L. Irving, founder of the Black American Heritage Foundation (BAHF). Irving suggested to the committee that they submit a proposal to the USPS to include stamps honoring African Americans as part of the Bicentennial stamp series.
The USPS embraced the proposal and began plans to include more African Americans in the Bicentennial Series. However, they quickly realized that they should honor many more African Americans than had participated in the Revolution and saw an opportunity to create a brand-new stamp series. As part of their mission to "celebrate the people, events, and cultural milestones that are unique to our great nation," the USPS established the Black Heritage Series.
The first honoree in the series would be Harriet Tubman. She was also the first African American woman to be honored on a US stamp. A former slave, she escaped bondage by fleeing to Pennsylvania. However, she returned to the South at least 19 times in order to help more than 300 slaves escape to freedom.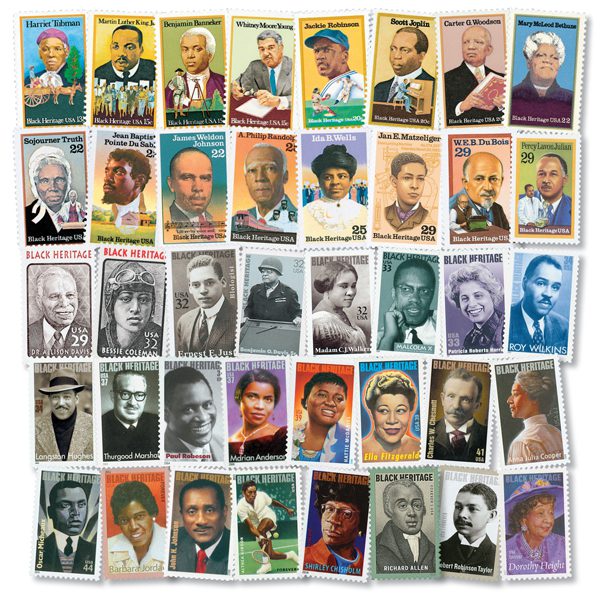 The Harriet Tubman stamp was issued on February 1, 1978, in Washington, DC. February had been officially acknowledged as Black History month two years earlier, making this stamp's issue a fitting way to start the month. The USPS has continued to issue Black Heritage stamps every year since 1978, with several stamps being issued in February to honor Black History month.
Click here to visit the African American History Month website.
Click here to view all the Black Heritage stamps.
Click here to see what else happened on This Day in History.
Did you like this article? Click here to rate:

SaveSave