Woodstock
On August 18, 1969, Jimi Hendrix ended Woodstock with a two-hour performance that included one of the most iconic moments in music history.
During the turbulent 1960s, the hippie culture opposed traditional values and violence.  In 1969, four visionaries saw a chance to bring people together and show the world there was another way to live – with freedom and love. 
Concert organizers intended to have the show in Woodstock, an upstate New York writers and artists colony that was also Bob Dylan's hometown.  But the offer was rejected, and six hundred acres of farmland in nearby Bethel became the concert site.
The Woodstock Music and Art Fair officially opened on August 15, 1969.  Promoters hoped to sell 100,000 tickets at $18 each for the three-day event.  But by Sunday, over 400,000 people had arrived.  Many had entered without paying admission.
The overwhelming crowd made maintaining proper sanitation, shelter, and food difficult.  Even with the problems that arose – like traffic jams, lack of drinking water, and severe thunderstorms – the Woodstock festival was considered a success.  The crowd coped with the inadequate conditions and behaved peacefully during the entire concert, even though there were few security members on hand.
Over three days, 31 acts shared their messages of peace.  Among them were The Grateful Dead, Janis Joplin, Joan Baez, and Jefferson Airplane.  Huddled together in the rain, dancing in the mud, and sharing food and water, the attendees showed that even in harsh conditions, peace could prevail. 
Jimi Hendrix was slated to take the stage on Sunday night, August 17.  However, heavy rains delayed his performance until 8:30 Monday morning, August 18.  The crowd of 400,000 had shrunk to about 30,000 by the time Hendrix took the stage.  He performed with his band, Gypsy Sun and Rainbows. 
One of the most memorable moments of Hendrix's set, and of the entire festival, was his performance of "The Star-Spangled Banner."  It's considered one of the most defining moments of the 1960s.
While the festival was going on, media coverage was largely negative, criticizing the heavy traffic and hippie culture.  However, parents of the attendees began calling members of the media to let them know that the event was peaceful and going well, which led several media reports to change their tune.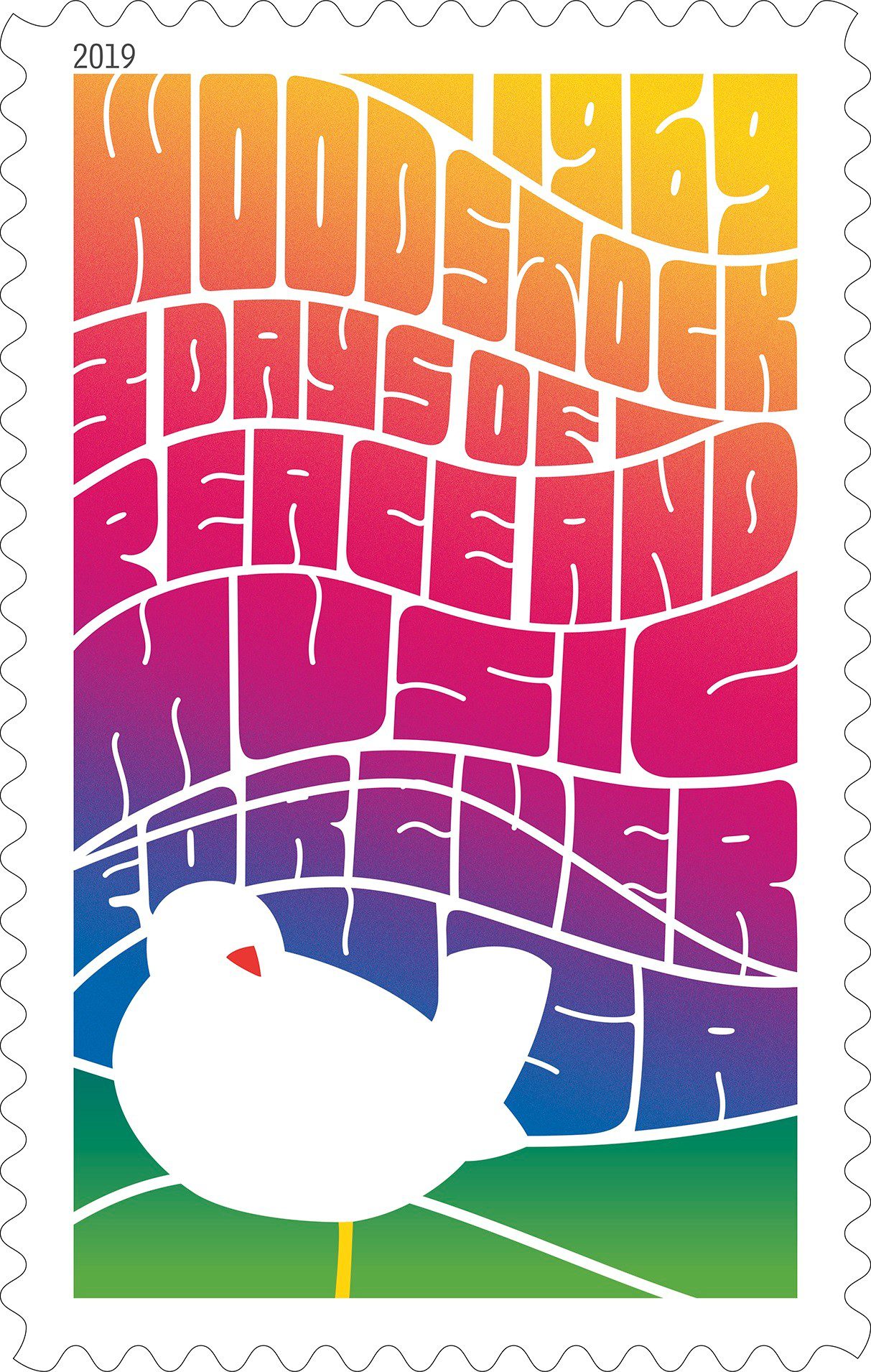 The 1970 documentary Woodstock won an Academy Award, further cementing the festival's place in our culture.  The site of the 1969 festival now hosts a museum and was also added to the National Register of Historic Places.  Woodstock '69 inspired countless music festivals and anniversary concerts around the world, but none have ever had the cultural impact of the original.
Click here for more about the festival and how its legacy continues today.
Click here to see what else happened on This Day in History.
Did you like this article? Click here to rate: